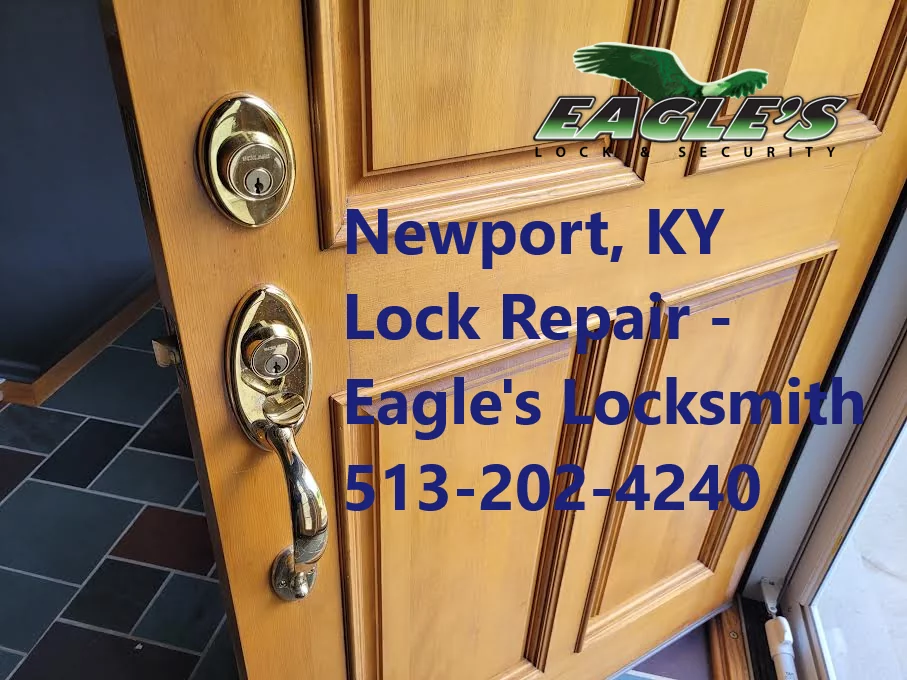 When searching to find a Newport, KY lock repair for your home or business, you can definitely find it online. However, not all locksmiths company service what you really need, so always try to explain on the phone. Of course that a lock repair can save you money, but in some cases you might end up replacing it. In this blog post, Eagle's Locksmith will provide you some tips on how to secure your property better.
Newport KY Lock Repair VS Lock Change
When contacting your Newport, KY lock repair services, you want to understand a few factors:
Call a trusted locksmith only
Ask if a locksmith is providing the service you need
Ask for estimated price
Verify availability and ETA
These 4 factors will definitely reduce the headache when you know what expect from the locksmith company in Newport you just hired. But you must understand that not always a lock can be repaired, so prepare your self to spend a little more for a new lock replacement.
Locksmith Near Newport, KY
The benefit of hiring a locksmith near Newport, KY is the fast arrival time (ETA) and low service call cost. Whether you need a residential lock rekeying or commercial locks change, almost any local mobile locksmiths company can help you. Always find a locksmith with your zip code so you can find the closest one to your location. Read some reviews and do your own research before contacting your desire locksmith provider.
Home And Business Locksmith Services in Newport, KY
Every residential and commercial properties have locks on their doors that need to take care of. For home and business locksmith services in Newport, KY you must know the company before hiring. Well, you can't really know them a 100%, but a small research can help you understand if you are willing to choose their services. Some home locks are very old and your locksmith need to know what to do in this kind of situations. Either repair the lock, installing new lock or rekey all locks on the same key. For commercial the story can be a bit different, since there are a lot of commercial grade locks and a commercial locksmith in Newport KY will know what's best for you.