Terrace Park, Ohio Lock Replacement 45174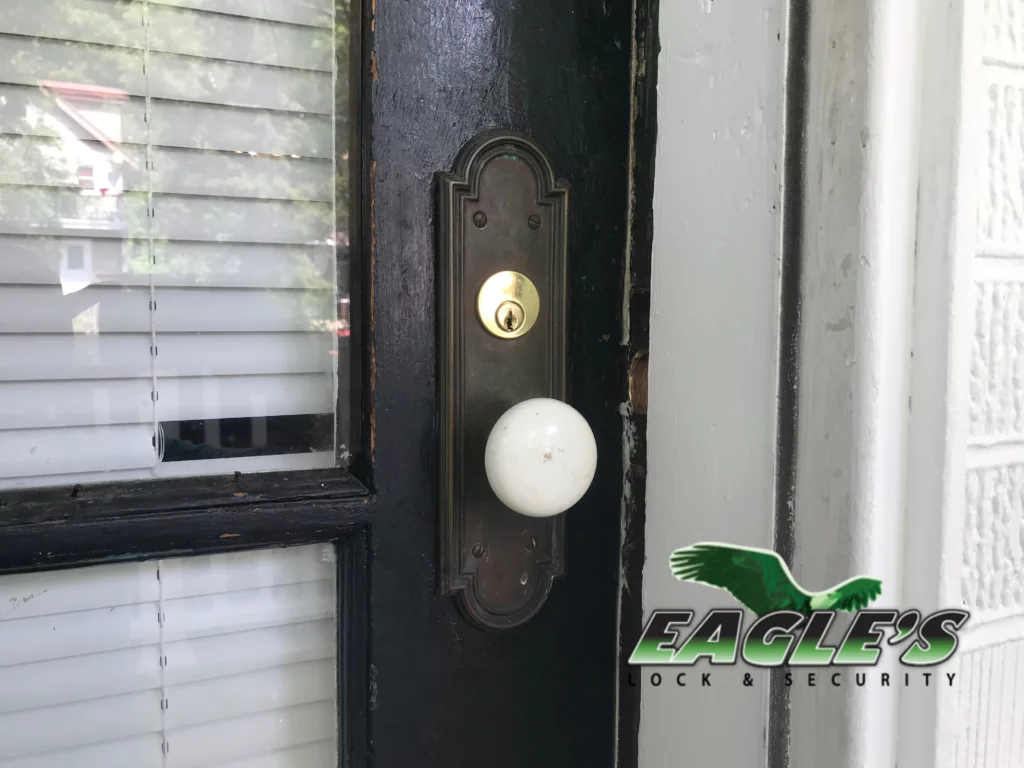 Here, at Terrace Park, OH Locksmith specialize with any lock replacement you may have provided by Eagle's Locksmith Cincinnati. When replacing a lock, it's either your lock is old and not working properly or you just moved into a new house. If that's the case, then instead of replacing all of your locks, Terrace Park OH Locksmith offers a rekeying lock service. When rekeying a lock, that means that you can keep your current hardware while our locksmith changes the pins inside the cylinder lock on a different key to work. That, of course, is the easiest and cheapest option to get a new key for your residence or business. So whether you need a commercial lock replacement for a new business or residential lock installation, we got you covered.
Terrace Park Emergency Locksmith
Due to a high volume of emergency locksmith calls, Eagle's Locksmith in Terrace Park Ohio is proud to have fast emergency locksmith services in the area. Whether you lock your house keys or have a broken key in a lock, we'll be there for you ASAP. Same as commercial emergency locksmith when you can't get it your business or have a jammed lock, we'll take care of the issue right away. Being locked out can happen when we are all in a rush for something important, that's why with Eagle's Locksmith team, you be sure we'll get it done. Even if you have an emergency lock change for home or business, we will come out to replace locks, install and repair hardware and make sure you're safe.
Eagle's Locksmith Provides Lock Installation, Repair, and Maintenance Services including:
Commercial Lockout
Residential Locksmith Services
Broken Keys
Basement Access
Spinning Cylinder
Residential locks
Lock Change/installation/Repair
Keyless door locks
File Cabinet locks
Door lock installation
Door Closer Repair
Patio Doors
Panic Push Bar Alarm System