Residential Lock Replacement Services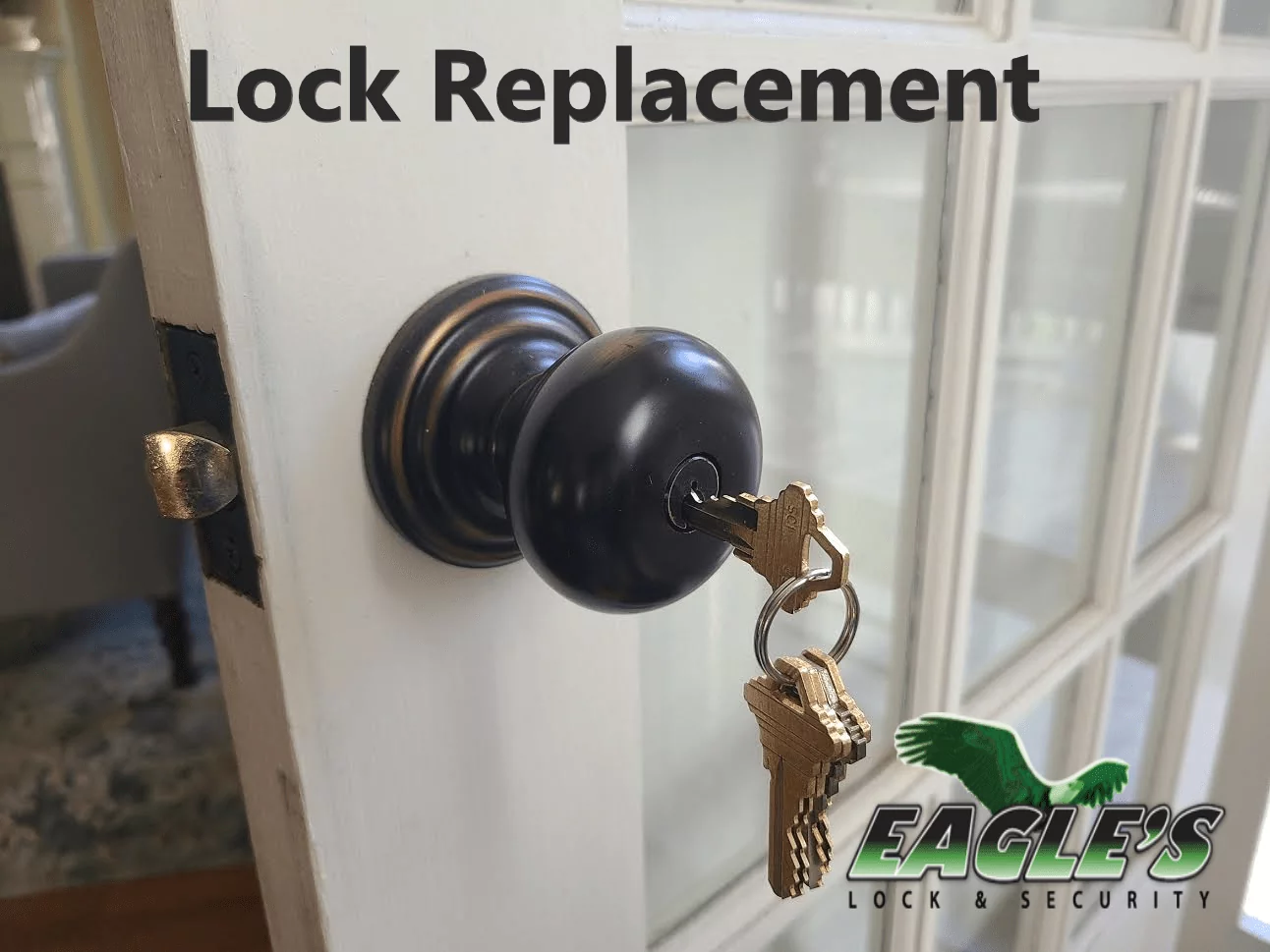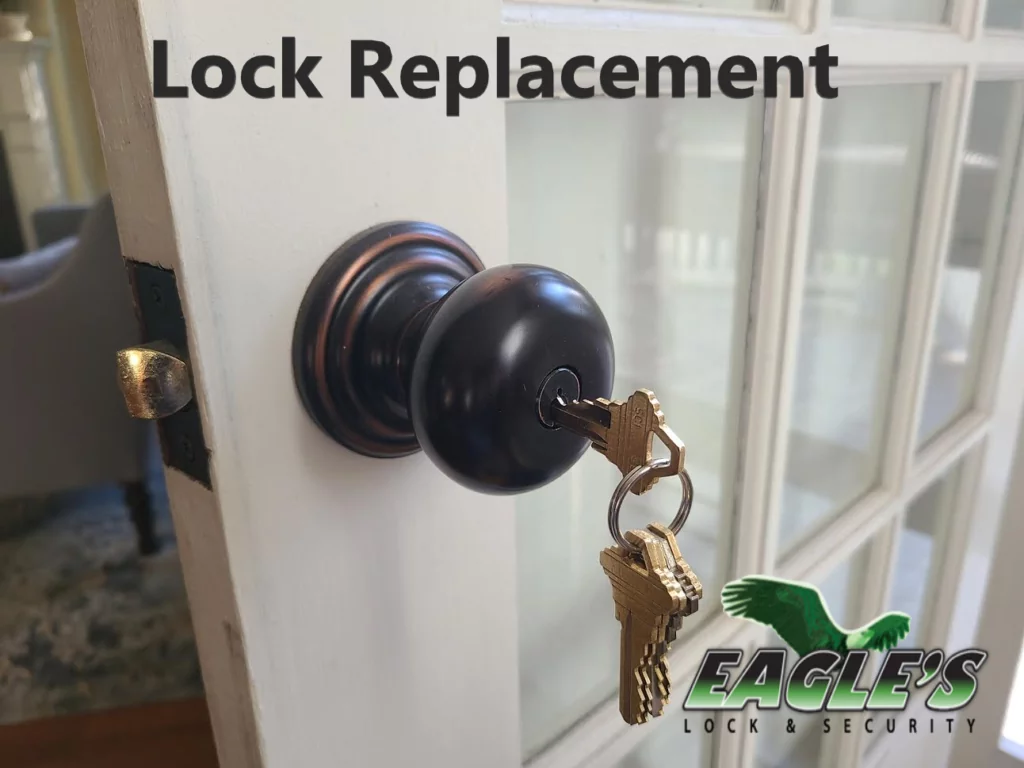 Eagle's Locksmith specialize in all major lock replacement in Cincinnati, OH and Northern, KY. When you move into a new home, we offer to rekey your locks on a different key. In some cases, the locks are too old and could be jammed as well. So we encourage you to get a residential lock replacement from our technician on site. So even if you decide to get your own locks and have our home locksmith install it for you, we can definitely help. Furthermore, whether you are located in the northside or south of greater Cincinnati Ohio, we'll set a fast lock replacement appointment for you.
Lock Replacement For Business
Many commercial facilities use their front and back doors multiple times a day. That can effect the locks with the time, since many employees walk in and out. So when each one of them use the handle harder or less, it will effect the condition of the lock overtime. In addition, Eagle's Locksmith Cincinnati can assist you with any lock replacement for business including offices, retail stores and more. There are many type of commercial locks, so our team will have to check your locks on site and decide what's best for you. As a result, we'll find the best solution either to install or replace the locks, if needed.
Emergency Commercial Lock Change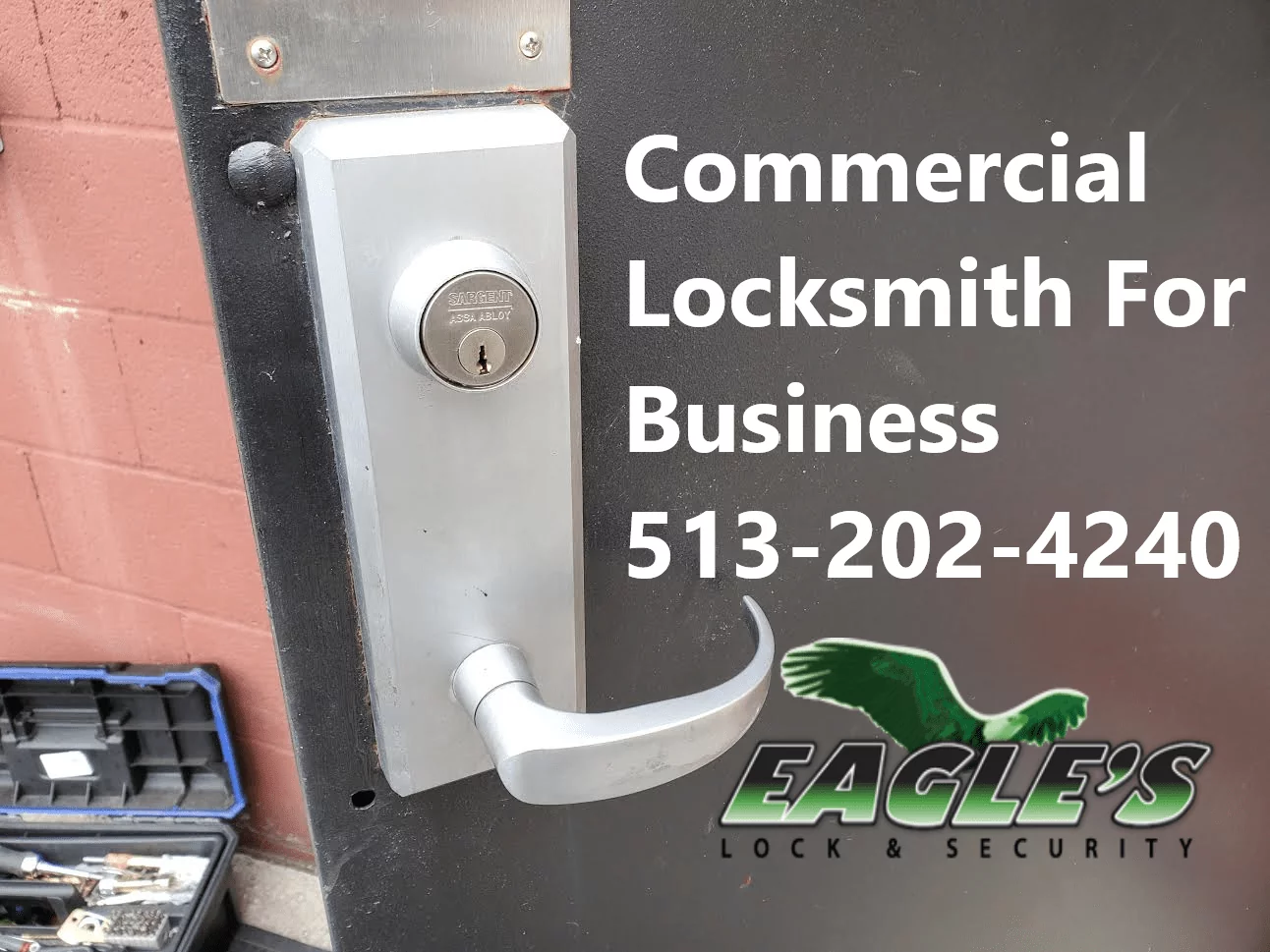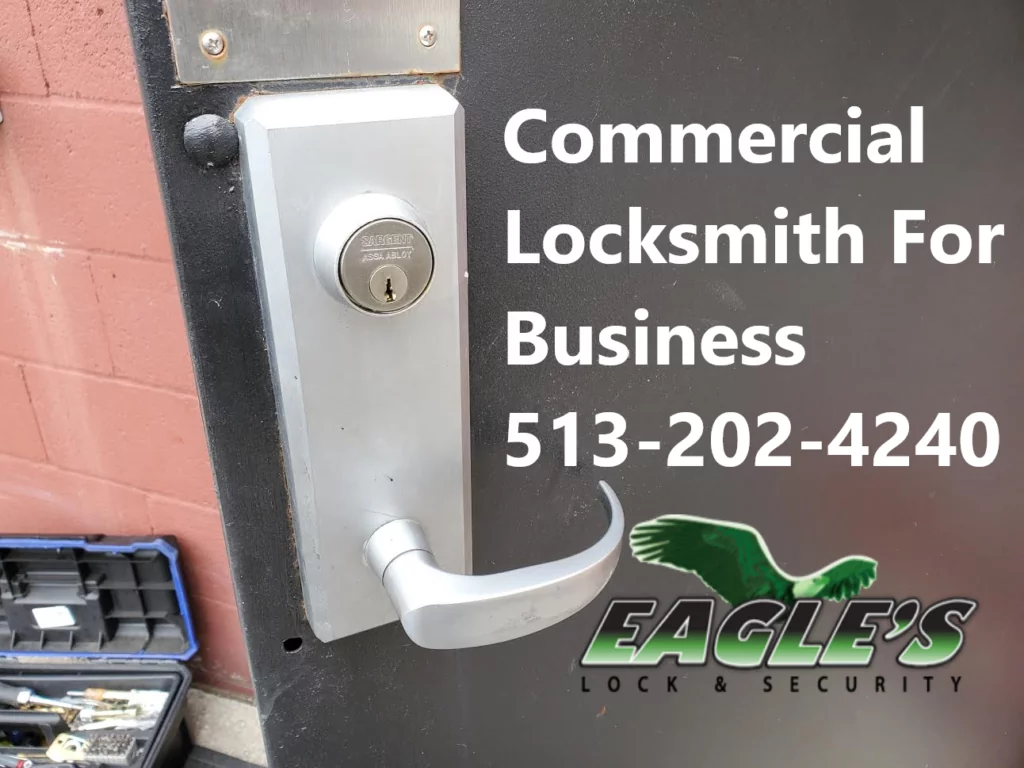 Eagle's Locksmith Cincinnati also offer emergency lock change for home and businesses. So, in most cases we can get to you on the same day, but in some days not. Due to a high volume of emergency locksmith calls, we may have some delays. Eagle's Locksmith always have extra hardware and different type of locks to replace on a residential and commercial doors. We provide the highest level of hardware including accessories to complete any lock replacement services on site. So next time when you search for a lock replacement near me online or offline, Eagle's expert locksmiths are here for you.