Industrial Locksmith Near Me Cincinnati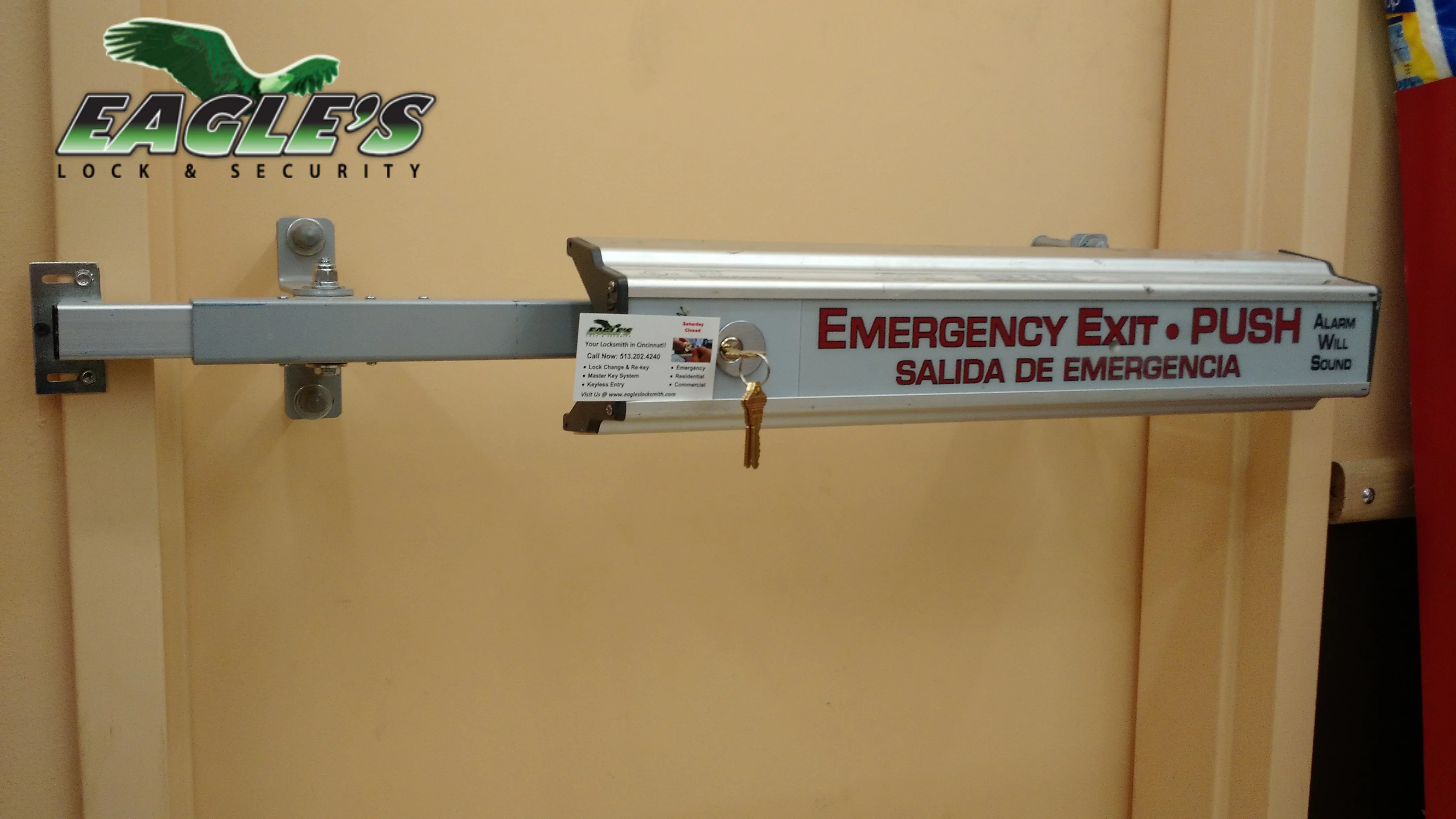 Many factories and commercial retail stores need local industrial locksmith services. It is extremely important to keep your locks up to date at all times. When you pick your Industrial Locksmith Near Me Cincinnati, you should know your local provider. Whether you need a lock repair or rekey your industrial locks, Eagle's Locksmith can assist you with some great tips. Learn how to communicate with a mobile local expert with Eagle's locksmiths in Cincinnati for all industrial locks change and maintenance. 
Industrial Locksmith Near Me in Cincinnati Ohio
Choose your industrial locksmith in Cincinnati Ohio with care. Many companies may not be able to service your specific locks. With that been said, you should provide all information over the phone. That helps the provider to know if they can assist you and not waste your time. So do your research first before you make a decision. However, when your locksmith arrives on site, make sure he understands your security goals. Instead of looking for a subcontractor out of state, a local industrial locksmith near me can search online to save you some money.   
Emergency Industrial Locks Change
Emergency industrial locks change comes in place in different situations. For instance, if someone broke into your facility you must change your locks right away. When you get rid of an employee that still has your keys, you need to call your locksmith to rekey the locks. Do NOT wait for the last minute in these situations, since your business may be at risk. Eagle's Locksmith highly recommends you to take action by calling a 24 hour emergency locksmith. Also an emergency locksmith comes in place if you have a jammed lock and you cannot lock your door for the night. In some cases a locksmith may not have the hardware after hours, but there is always a solution to secure your door temporarily.
Industrial Door Lock Installation
Are you looking for industrial door lock installation? Your best bet is to contact an industrial locksmith near me to get the job done quickly. Every door lock installation must be by a professional industrial locksmiths company. Each door is a different story, since a specific lock will fit it and not just any lock. As far as the security lock cylinder, you can always choose how important for you is to secure your door. Even if you want a new industrial lock replacement, you still want to make sure it is been installed properly. You can also ask your locksmith to get a master key and match all the lock on the same key. If you're looking for Cincinnati Industrial Locksmiths, contact Eagle's Locksmith team to provide you all solutions on site.