Eagle's Locksmith Cincinnati in Hyde Park, Ohio 45208 is proud to serve the entire over 10 years. Hyde park is one of the beautiful cities in the metro area and we already helped a lot of our client to protect their property with the most high quality hardware we have to offer on and off site.
Our goal is to keep serving the residents of Hyde Park with our friendly staff, fast home residential locksmith service in the Hyde Park, OH area we offer, especially when it comes to emergency call and with special deals we provide from time to time. Our professionals are ready to roll and assist you with any lock issue you may have 24 hours a day 7 days a week.
Whether you have an emergency lockout when you are locked your keys in the house/car or you have jammed lock that needs to be fixed right away to secure your home or business, we here for you!
Cincinnati Hyde Park Locksmith Services Including:
Fast Emergency Lockout Service
24 Hours Locksmiths in Hyde Park Ohio
Lock Change and Re-Keying Services
Lock Installation and Repair
Home Locksmith
ETA 15-35 Minutes
Affordable Rates
100% Warranty
I.D. is Required To Show Our Tech On Site For Any Lockout Service
Eagle's Locksmith Cincinnati is taking security very seriously and require all customer to show I.D. or some document that prove their ownership of the property. In some cases we understand that all of your belongings are locked inside your car, home or business and there is nothing for you to show us right away.
We can unlock the property for you, but you must provide a proof of ownership. We are treating our Hyde Park Ohio clients like family and therefor it is important for us to protect and keep the area a safer place then ever. Our policy for any lockout service is no cancellations once we are on the way and we guarantee the arrival within minutes.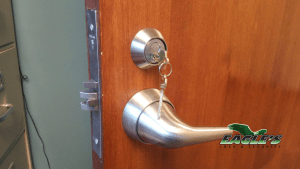 Same Day Service For Hyde Park OH Residents
Even though Eagle's Locksmith Cincinnati office is located in downtown Cincinnati, we are only 10 minutes away or less from Hyde park (45208) and serving hundreds of customers each year most of the time on the same day. If you have a bigger project the average, it might take a little longer, especially if w need to order special hardware to complete the job. Our experts at Eagle's Locksmith can provide a lot of same day service because we know what we're doing and do it right and fast the first time. There is no extra charge for an emergency lockouts or same day service, we charge by the time of the day, distance the type of work and materials, if needed. Call us at anytime at (513) 202-4240 and ask us any questions you may have and set up an APP 24 hours a day.