When Do You Need Emergency Locksmith Help?
Leaving your key inside your house or office with your doors locked behind you is a situation that prompts you to call a locksmith. This is the most frequent reason for calling a Cincinnati locksmith but this is not the only scenario that leads someone to seek the help of a 'lock master'. Have in mind that his job is not limited to unlock doors and to make keys. It is suggested that you need to have his contact number ready to save yourself from additional stress. As an advice, choose a trained and licensed locksmith. As a handyman, aside from his above mentioned task, he also does the following:
For evaluation of your specific safety needs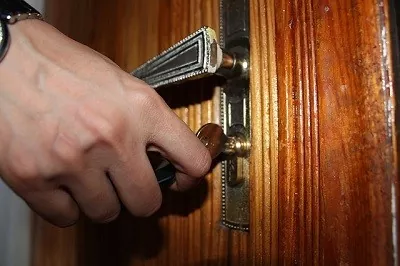 He can do a lot of ways to make your homes and offices secure. For a start, you can ask for his services to make an evaluation of your safety needs and get suggestions for appropriate measures. You can then make arrangements as to what types of locks are suited for your structure. With your approval, he can install a CCTV and alarm devices for your added protection. His services do not end in installing necessary equipment but also their maintenance.
For auto locksmith needs
You can ask for a locksmith's services when you lock yourself out of your car and you don't have a spare key. Or worse, you may have locked in your child in your car. He can easily open your car door without damaging any mechanism. He can also replace a car lock system.
You cannot find your keys
Don't let a missing key spoil your weekend getaway. If you can't find the keys to your boat, RV, ATV or motorcycle for a weekend ride, call a locksmith for an immediate rescue.
For a safe installation
If you need a safe for your valuables, you cannot just purchase one from a hardware store. Call in a locksmith to make sure that your safe meets your needs. He is properly trained to provide a specific type of safe, where and how to install it. In instances that you forget your safe's number combination, you can again call in a locksmith. Part of his job is to assist you in moving, removing or disposing your safe.
For reinstalling keys in your home
A house that has just been burglarized requires immediate attention by a trained locksmith. You should not wait another day for this because it may cause you more trouble with the possibility of a second intrusion. Call him in the soonest possible time to replace damaged locks and alarm systems. After which, he can install additional access control system such as proximity card readers and fingerprint scanners. He may also provide you with intercoms for a more secure communication. All of these come with a fee.
There are a lot of trained and licensed locksmiths who open their shops 24 hours a day. They utilize quality and reliable products to ensure customer satisfaction. Their job is geared towards client safety. What makes them an easy access is that they are just a phone call away and you need not wait long for their services to reach you. An emergency locksmith, with no doubt, will help with your emergency needs!