Lock Options For A Business
Locks are a necessity in providing security to your business establishment. It is the simplest way to ensure that your wares are kept safe from being taken when you are not there. It would indeed be a very unpleasant experience if somebody gets in without your knowledge and rummage through your belongings. This will certainly cost you a lot of loss which can have a great impact on your business.
Along this line though, you should have in mind that not all locks are the same. Here is a bird's eye view of the different lock options for a business which you can utilize for your business' security.
Entry lockset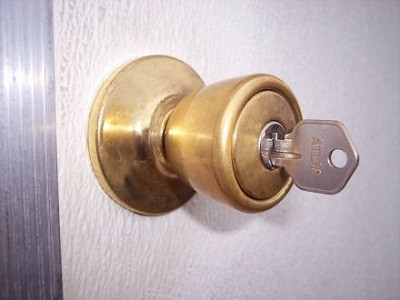 This type of lock provides medium security with its dead latch as its quality feature. It allows locking from both inside and outside by manipulating its two doorknobs. Usually, the inside knob can be unlocked by pressing a button while its outside knob can be twisted by using a key. There are variations of this type and this depends on the convenience of the user. Some models require a key for locking on both sides while some come with an inside lock for both sides of the set.
Deadbolt lock
This is probably the best type of lock because it provides maximum security. It works by using the bolt to attach the door into its frame. It is called 'dead' for the reason that it can be moved manually inside and out of its locked position using a knob or a key. It has three sturdy parts: an outside cylinder that is accessible with the key; a bolt that slides through the door jamb; and a thumb-turn that can be controlled manually from the inside of the structure. They are made of brass, bronze or solid steel. Substandard materials cannot be fashioned in this manner because its pieces will fall apart.
Padlocks
Padlocks are the most commonly used type of locks and it is being used worldwide because they cost less compared to the other types. They come in different sizes and can be used to secure almost any object which needs to be locked. They are also sturdy and can be reliable. Some varieties are keyless and need a special number combination to unlock it.
Electronic locks
As the term implies, this operates by means of electricity wherein a control is attached directly to the lock and managed by means of a control system. Some brands are equipped with a device that sends an alarm when it is opened. These are expensive and you can choose from either a touch pad or a card system.
Spring latch locks
Though these are the least expensive and easiest to install, they provide the lowest level of security. Other devices aside from the key that goes with it can be used to unlock it. It is quite easy to release the pressure that keeps the spring in place.
Mortice locks
These locks are fitted on external doors and satisfy insurance and police standards because they have an anti-pick key curtains, anti-drill plates and still pins in the bolt. There are various models like 5 lever locks, 3 and 2 lever locks.
Regardless of what kind of locks you choose, there might be lockout situations or lock malfunctions. When you want to make sure you can deal with such problems, asking help from a commercial locksmith in Cincinnati will be a good idea.