Reduce The Chance Of Being Locked Out Of Your Home
Many people each day are busy with their life and sometimes they have tons of things on their mind that keep them away from thinking about the home or office keys and the next thing you know, you are locked out! The first thing most of us think about is calling your nearest local residential locksmith services , so there are a few things you can do to prevent that from happening with Eagle's Locksmith Cincinnati ideas and protect you and your family from being locked out again.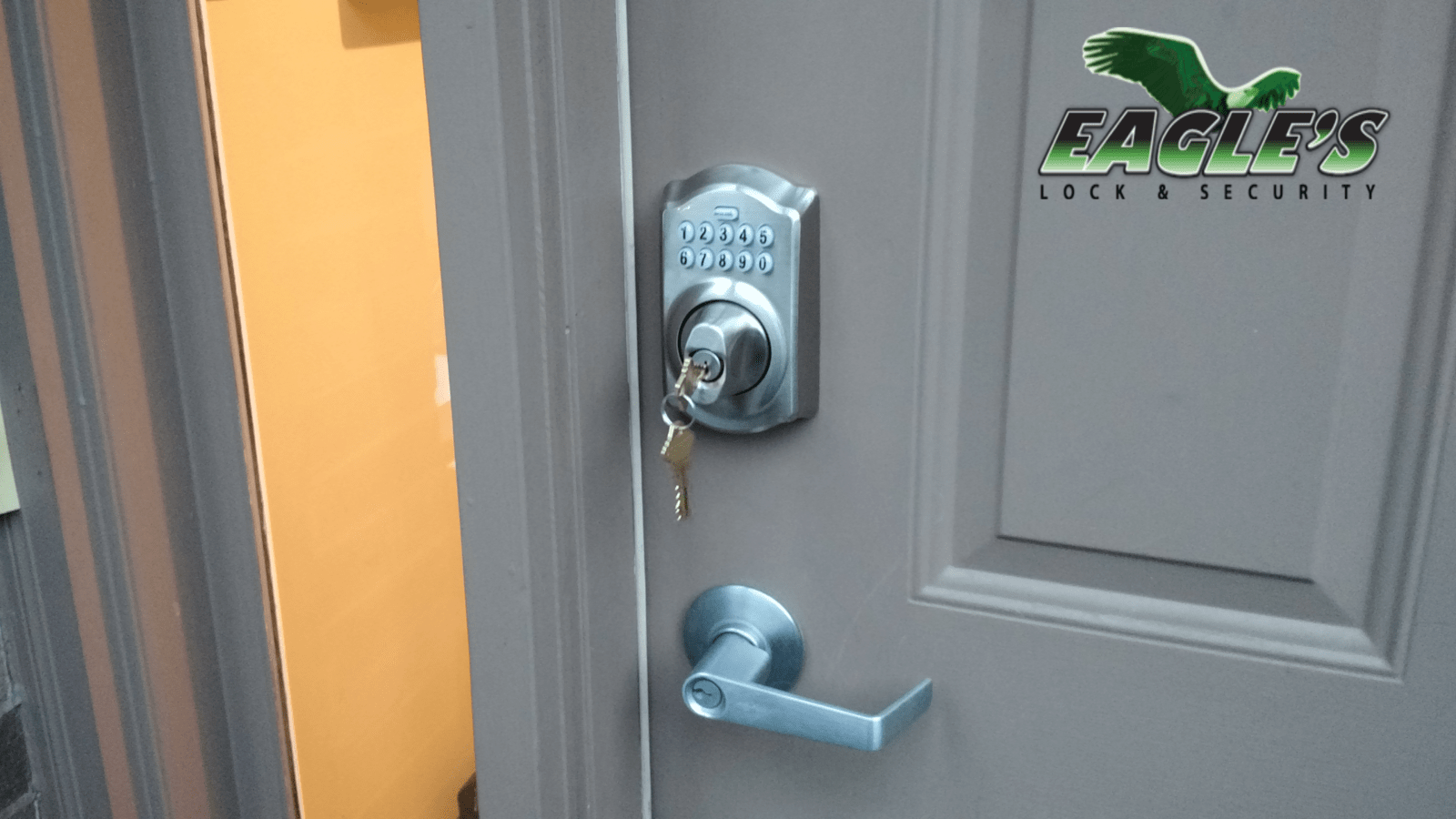 Save An Extra Key
If you have nearby good friend or neighbors you can trust, then its always good to leave them a copy of your house keys. If you out of town and there is an emergency at your property, then it is more likely that your good fellows will take part of this "action" and save your day. It is also important when you are locked out of your home and that can save you a lot of time and the option to call a locksmith service. However, a local residential locksmith can assist you with other issues you may have with the lock, if needed.
Add Additional Keyless Entry Lock
By adding a keypad lock you save your self to use the key each time you walk through the door and even if you're locked out again, you can always go back in with simple 4-6 digits code. Its also great if you have little children that love to play with the door and close it right after you walk out. Most keyless entry locks are installed on the garage door, since most of us get in the house through there. There are many keypad locks out there for you to choose and you can use a locksmith company near you to help you with the installation as well.
Store The Key Code
Most of residential keys have a unique 5 digits code and these numbers are for you to know what is the key cuts for your current lock. Its highly recommended to store the code in your phone or email address and provide that code to a locksmith you trust so he can cut you a key on the spot in his shop. That will prevent you from calling an emergency locksmith to pop your lock and all you gotta do is going to pick up your key from the locksmith shop. Never share your key code with someone you don't trust, this is your property we're talking about.
Call An Emergency Locksmith
There are a few locksmith in each city that provide 24 hours locksmith service and can assist you during the day or night. It is always recommended to keep your the phone number of a legit locksmith you trust and can provide you the fastest emergency service so you can continue with your day. If you don't know who to call once you're locked out, call the police because in some areas they can come and help you to get in and some of them will even call a locksmith for you, worth to try.