Post Burglary Emergency Measures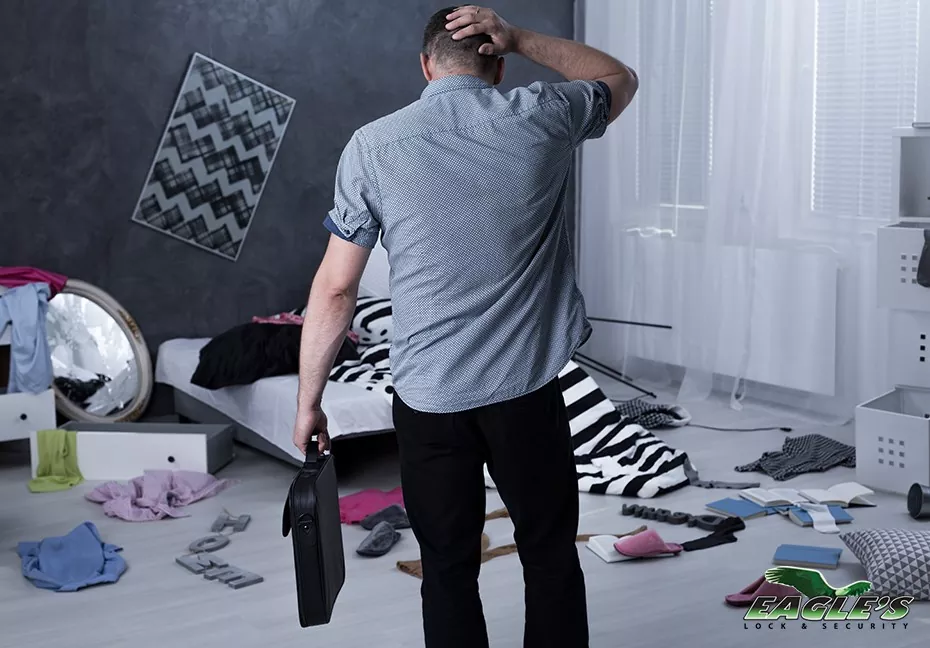 Burglaries are unfortunately common occurrences in many areas of the country, and are crimes that do not have material detriments. But affect the peace of mind of home or business owners who's residential or commercial security has been violated. If you suffer a burglary at your home or business, there's an incredibly important set of actions that you need to undertake. So in order to restore the safety of your property a local locksmith in Cincinnati, OH can assist you. In this blog post, the security experts at Eagle's Locksmith Cincinnati will detail some of these highly important steps. So read to the end about the Post Burglary Emergency Measures we have prepared for you.
Post Burglary Emergency Measures & Reach out to Authorities
Contact the police and let them know that you've been burglarized. Try not to touch anything or fiddle with the lock to determine how it was broken into before the authorities arrive. They can better assess this. However, you need to let them know as soon as you notice that a break in has occurred. Because it's possible that the burglars are still inside your home. This helps increase the chances that the burglars are caught. As well as protecting your home from any potential return visits from the criminals.
Hide if you're Inside the House
If you're inside as a burglary is taking place, find a safe place to hide. This helps protect you from potential violent engagements. If you can quietly leave the property without being detected, try and do this. Also, try get as far away as possible while the authorities are on their way. While you may want to scare off the criminals, you really don't want to alert them to your presence, as they might have guns. If your home or business has a panic room inside it, this is the best option of an area to hide in.
Assess your Security Layers
You want to hire a professional security expert locksmith to help assess the layers of security in your property. So you can learn more and see exactly where they failed. You want to ensure that this doesn't happen again. They will likely recommend that you replace or rekey your locks and install additional high security locks. Even invest in surveillance equipment like cameras, alarms, and motion detection technology.
See what has been Stolen
Once authorities have arrived, take notes on what property has been stolen or tampered with. This helps give the authorities a better idea of what the motive of the burglars were. As well as helping you understand exactly what you will need to unfortunately replace.
Contact your Insurance Provider
Some home insurance companies cover incidents like burglaries. Contact your insurance provider and let them know exactly the details of the burglary in full comprehensive detail. The authorities can help corroborate this statement with their official police report of the incident. Even though there are a lot of burglary cases, they can still verify your account to the insurance agency.