Importance of Business Lock Security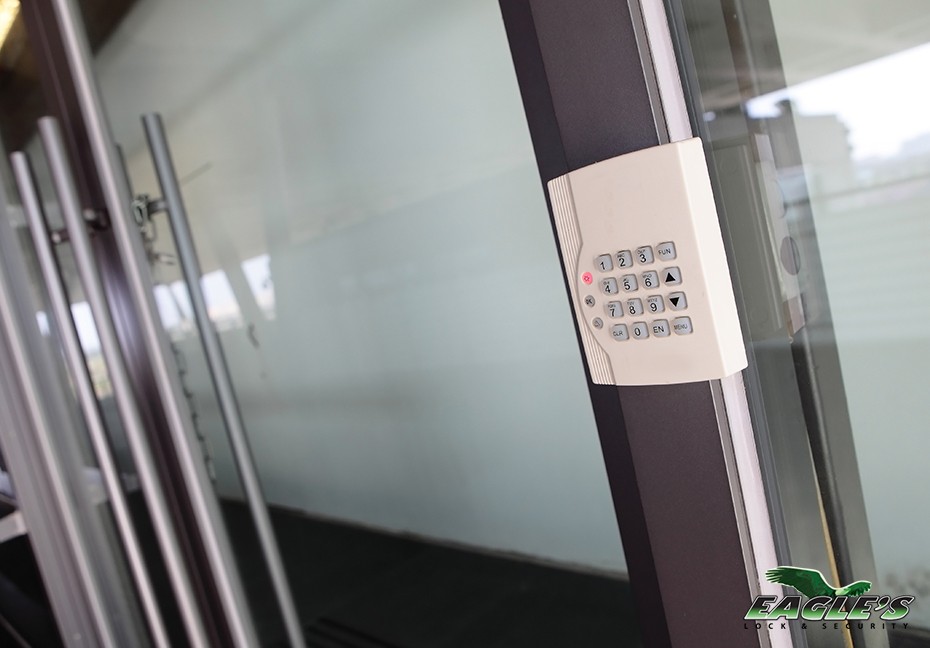 Commercial locks are often overlooked in lieu of other more commonly thought of accoutrements of business security like motion detectors, alarms, and CCTV cameras. However, locks represent the most active and important aspect of a strongly layered commercial security framework. In this blog post, the expert commercial lock installation team at Eagle's Locksmith will detail the reasons that commercial locks are so important to the safety and security of your business.
Business Lock Security Advantages
Security locks, as opposed to simply CCTV cameras, help determine exactly how secure your business is. While from a budgetary standpoint, it might seem to be logical to save money by buying simple and cheap security locks, it's in fact a major budgetary risk to do so, as it runs the risk of losing major assets through burglary. High security locks come with unique keys that allow only you, or regulated employees to lock and unlock doors. This makes it near impossible for burglars or intruders to access your business, even through specialized break in techniques like key bumping.
Security Locks function as Burglar Deterrents
High grade high security locks made with strong materials are resistant for picking, drilling, and bumping. While these locks are slightly more expensive than normal locks, they are much more durable, withstanding greater physical forces as well as weather related conditions. Not only do they last longer than cheaper locks, their mere presence help deter burglars from even attempting a break in by broadcasting the message "this business is well protected, and will pose a major difficulty in breaking in."
Locks are the Overall Cheapest and Most Effective Security Approach
With high grade high security locks, you only really need to invest in a few in order to ensure that your business is protected. Simply protect the entrance to your business in order to bar intruders from entry. This is way cheaper than installing business wide motion sensors, cameras, and alarms – while a few of these devices can also definitely increase your security.
Ease of Operation
Any employee can work a lock, while cameras and motion sensors and alarm systems need some aspect of specialized training to operate. It's super easy to access a lock, and with the help of a licensed commercial locksmith, installing locks are a breezy and quick process. Knowing that high grade locks are installed at your business allows you and your employees peace of mind in knowing that your commercial enterprise is truly protected.
Wide Options
There's so many different types of locks that you can choose from. Deadbolts are the go to, but even these are available in keyed and keyless varieties – as well as lever handles, knob locks, and rim latch locks. We advice consulting a commercial security expert to determine which type of lock best suits the security needs of your business, as well as exactly on which door, and what part of the door they should be installed on. Locks mounted on the inside of doors are overall more secure than locks mounted on the exterior surface as the door – and locks that can be locked and unlocked on both sides of the door are more secure than the varieties that can only be operated from one side.