Office Locksmith For Business in Cincinnati Ohio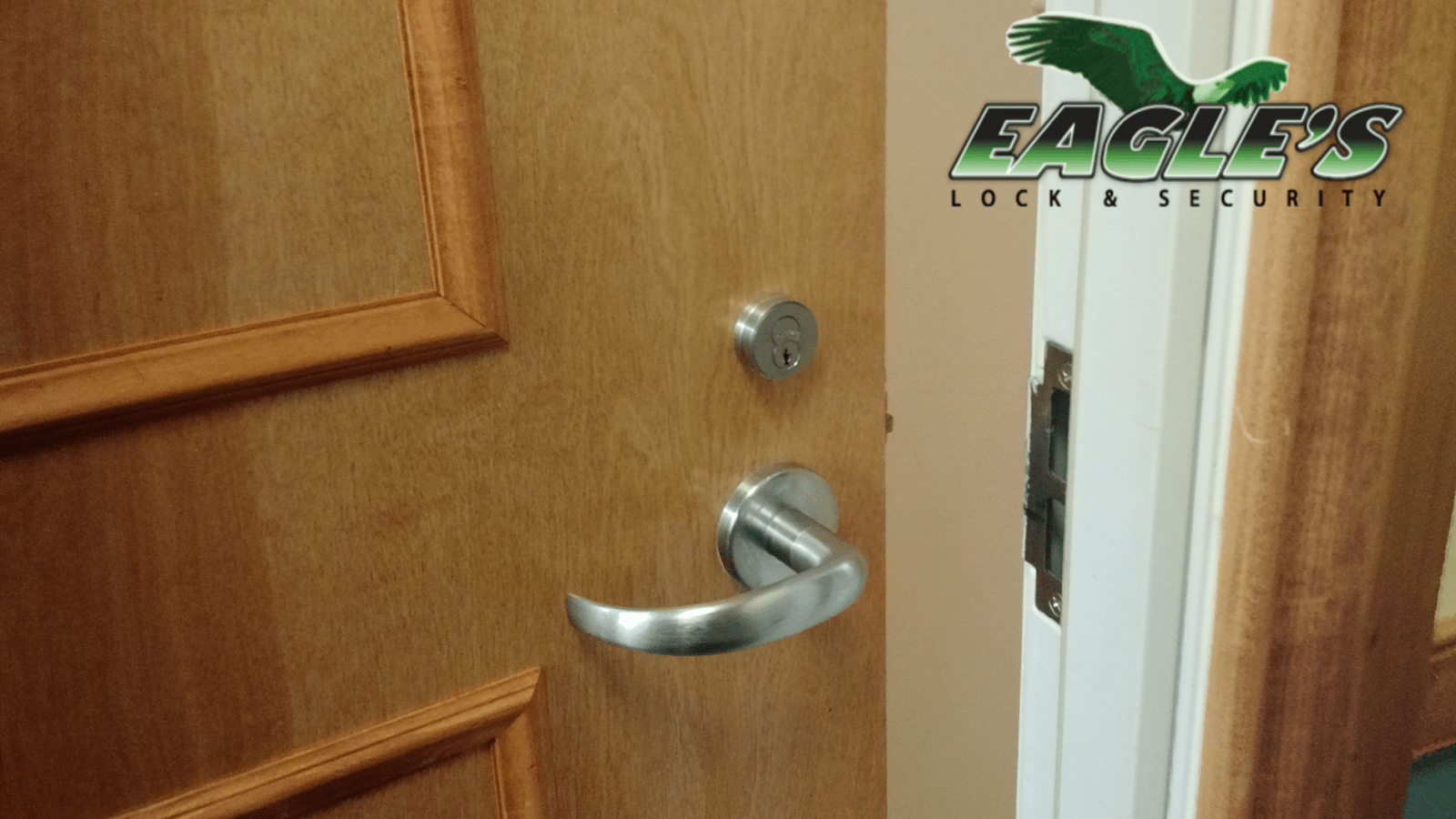 Part of any local locksmith company is to provide a fast service for offices and commercial facilities. Weather you are locked out of your office or have some issues with your locks, you need the right help right away in order to continue your day and run your business. Here's a guide on what to do if you get locked outside of your office or anything else you may need as prepared by the Cincinnati Office Locksmith for business experts here at Eagle's Locksmith Cincinnati.
Call For Immediate Assistance
Call a locksmith for immediate assistance if you can't get in touch with a coworker, supervisor, employee or manager who might have a working key to your office. Try to contact or find extra keys you might have on your key chain. If you're the only one who has a key, please consider to provide a spare key to another person you can trust who works at the office to carry around for any future issues. If all that doesn't work for you, you can always call your locksmith near you to assist you with unlocking the office and make a new key on site.
Keep A Spare Key in A Safe Place
Keeping a spare key in a place you know can be very helpful when you can find your daily basis key you are using to get in your office. That is definitely can save you the time and money of using a locksmith service, if not necessary. Once you found your spare key, make a copy of that key, because now its the only key you have to use. Whatever you do, DO NOT LOSE YOUR SPARE KEY!!
Different Ways For Office Lockout Entry
Try to use your back door or maybe a window to get in your office. Of course its not a smart thing to leave your window unlocked, but if that is the only way to get in, you're in! Sometimes it is easier to get in through the window, but don't hurt yourself if its too dangerous. Make sure to re-lock the door or window after you use it to prevent from burglars getting access that way either.
Call A Lockout Professional
Call us at (513) 202-4240 the Cincinnati Office Locksmith for business services here at Eagle's Locksmith Cincinnati. Our team of experts can help you regain access to your office or any other commercial door lock you need access to. Fast and friendly service from the minute you contact us via email or phone.