Local Locksmith Company Near Cincinnati, OH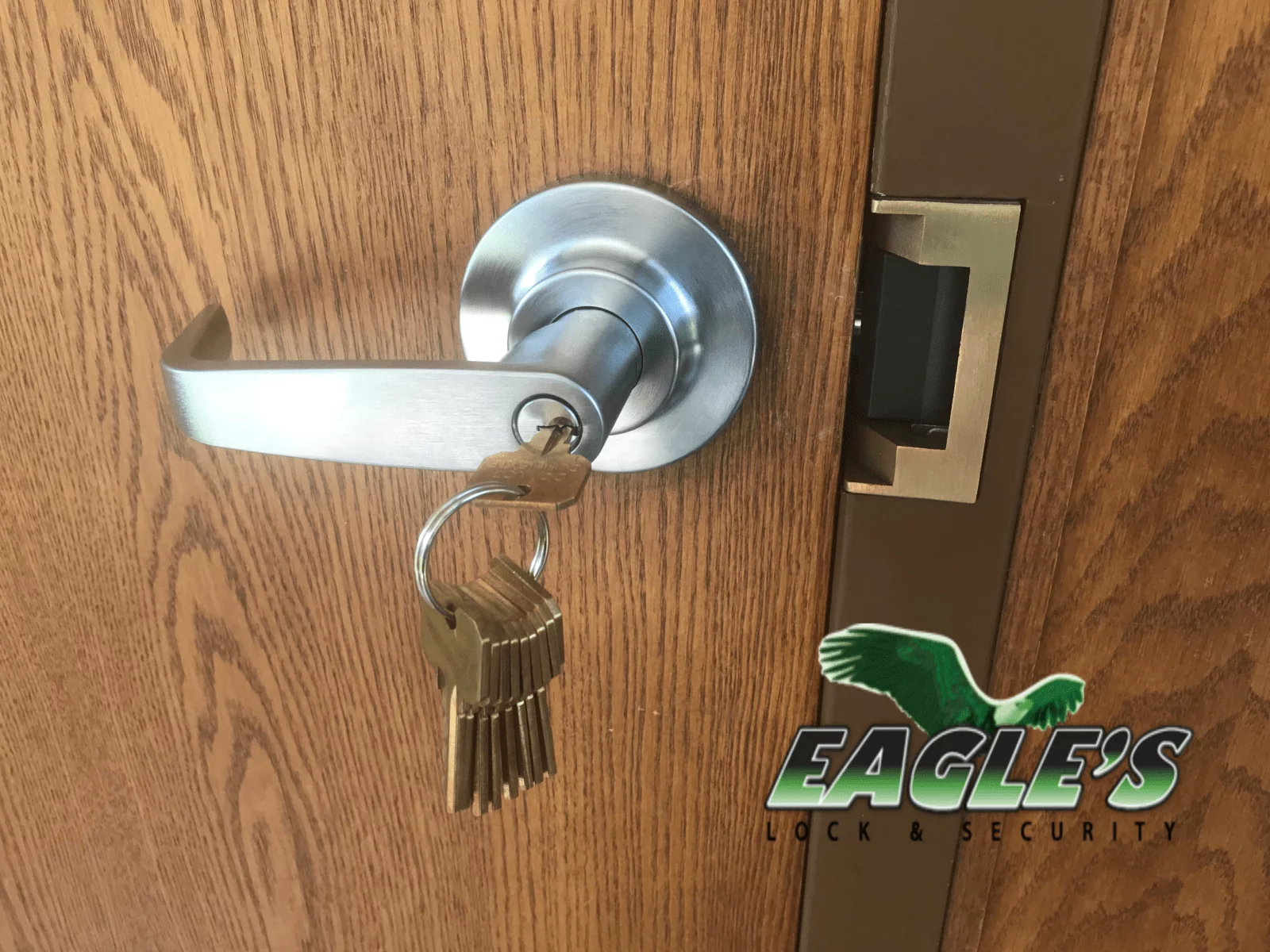 The Ultimate Locksmith Solutions in The Greater Cincinnati, OH.
One of the main things in life is to find the right solution to almost anything you wish to have. When it comes to your home and business security, you must take a deep breath before choosing how specific locks and keys can solve your issue and let you the best security you expected. Here, at Eagle's Locksmith Cincinnati we take pride to provide you the best solutions on site at your convenience time and the best price for any small jobs and other projects. Sometimes it can be a hard time to find the most professional and reliable local locksmith company near Cincinnati, Ohio and there for we recommend you to ask your friends and family, if they have someone you can trust since you are dealing here with your new keys to access your house and you definitely want to make sure that the person that is giving you your new key is a trustworthy locksmith.
Why To Choose A Local Locksmith Near Me in Cincinnati, Ohio?
When you search online or offline for the nearest locksmith services, you want to make sure they can work on your door locks after explaining your situation. Besides that, when finding a local locksmith near Cincinnati, OH it is very important to ask for some estimate over the phone, so you know what to expect by the end of the completed work and if you can afford it. So by searching a commercial or residential locksmith near me, it helps you to choose the closest one to your area and that absolutely helps to reduce the prices and fees, since they might be just around the corner. However, Eagle's Locksmith in Cincinnati, OH is pretty flexible with all the locations we services in the Cincinnati, OH and Northern, KY areas, so we always have a flat fee for arrival and some rough estimate over the phone for any locksmith service you may have.
Commercial & Residential Local Locksmiths Near Cincinnati, OH
Whether you need commercial or residential locksmith services, we got you covered! Eagle's Locksmith Cincinnati is expertise with any lock installation on any door including rekeying your lock cylinders on a different key to work while you can still use your existing hardware, providing lock replacement for home and business and much more. Our great service starts on the phone and you can talk to our friendly staff about any service you wish to have, simply make an appointment and the rest is on us. We always call be arrival, provide you an ETA and all the small details on site for each specific job.
Home & Business Security Locksmith
At Eagle's Locksmith we take security to the next level and that means that what our pro tech on site is recommend you is very important and some of the work may include some extra fees to complete the job on the best side and with that been said, we either complete the work a 110% or we don't do it at all! For any locksmith services you have feel free to give us a call during business hours (513) 202-4240 and we'll be happy to assist you with anything you need.