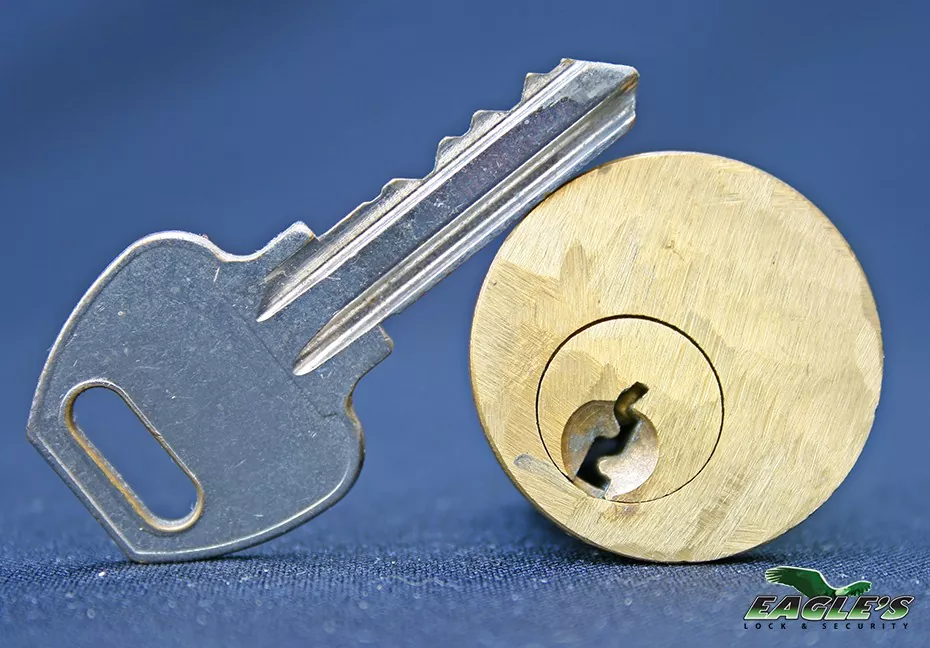 There's literally millions of door locks out there on the market today, and it can be highly confusing determining what type of door lock brand is best for your home. In this blog post, the lock installation experts at Eagle's Locksmith will go into some detail over the various lock brands out there, and give you a bit of perspective on who are the leaders – so that you can make a more informed decision when determining what type of lock you want to install at your residential or commercial location.
Kwikset
This company provides some of the cheapest name brand locks on the market – but their best products are their slightly more expensive 'SmartKey' cylinders. They help provide a high degree of bump and picking resistance that helps protect from potential burglary. This brand also makes the very popular Kwikset Kevo keyless lock system.
Schlage
This brand's sturdy and well made locks are superior to the majority of Kwikset's offerings, and their superior cylinders including the Everest and the Primus have a fantastic level of picking and bumping resistance. In our opinion, this brand makes some of the best, yet cheapest, door locks out there.
Baldwin
These locks are well made out of a large degree of metal, which you can easily feel in their weight. This amount of metal can help provide a high degree of resistance against forced entry attempts, as the holes cut inside which would normally be points of potential exploitation are now filled with pick and bump resistant metal.
Yale
Tis highly trusted lock brand is commonly considered the inventor of the contemporary pin tumbler lock. The technology used by the majority of lock brands come from the inventors employed in the early days of Yale. Yale's locks are well constructed and usually come with double or more spool pins, and are ubiquitous in the United Kingdom, where they are the most trusted lock brand.
Corbin Russwin
This fusion company makes locks that are highly popular within high traffic institutions like schools. Even their models sans security pins offer high amounts of security, but it should be said that, like most locks, these degrade as they age over time, so they need to be replaced every number of years.
Mul-T-Lock
This incredibly popular lock brand makes incredibly secure locks, with fantastically solid construction and strong metallic cores. However, when you buy a euro profile Mul-T-Lock cylinder, you should not install a thumbturn on it, as this will make bypass easier.
Medeco
The arguable King of the lock competition field, Medeco regularly updates their designs to maintain their unique patents and keep their locks secure. The best Medeco locks are models made after the year 2011, as these are more resistant to break-in techniques than many of the others.
ASSA-Abloy
Many people don't know that this company actually owns the subsidiaries of Medeco, Corbin Russwin, MUL-T-Lock, Yale, and many more. However, they have their own line of products that synthesize the very best technology in order to provide prime levels of security.