Home Locksmiths – Your Key to Safety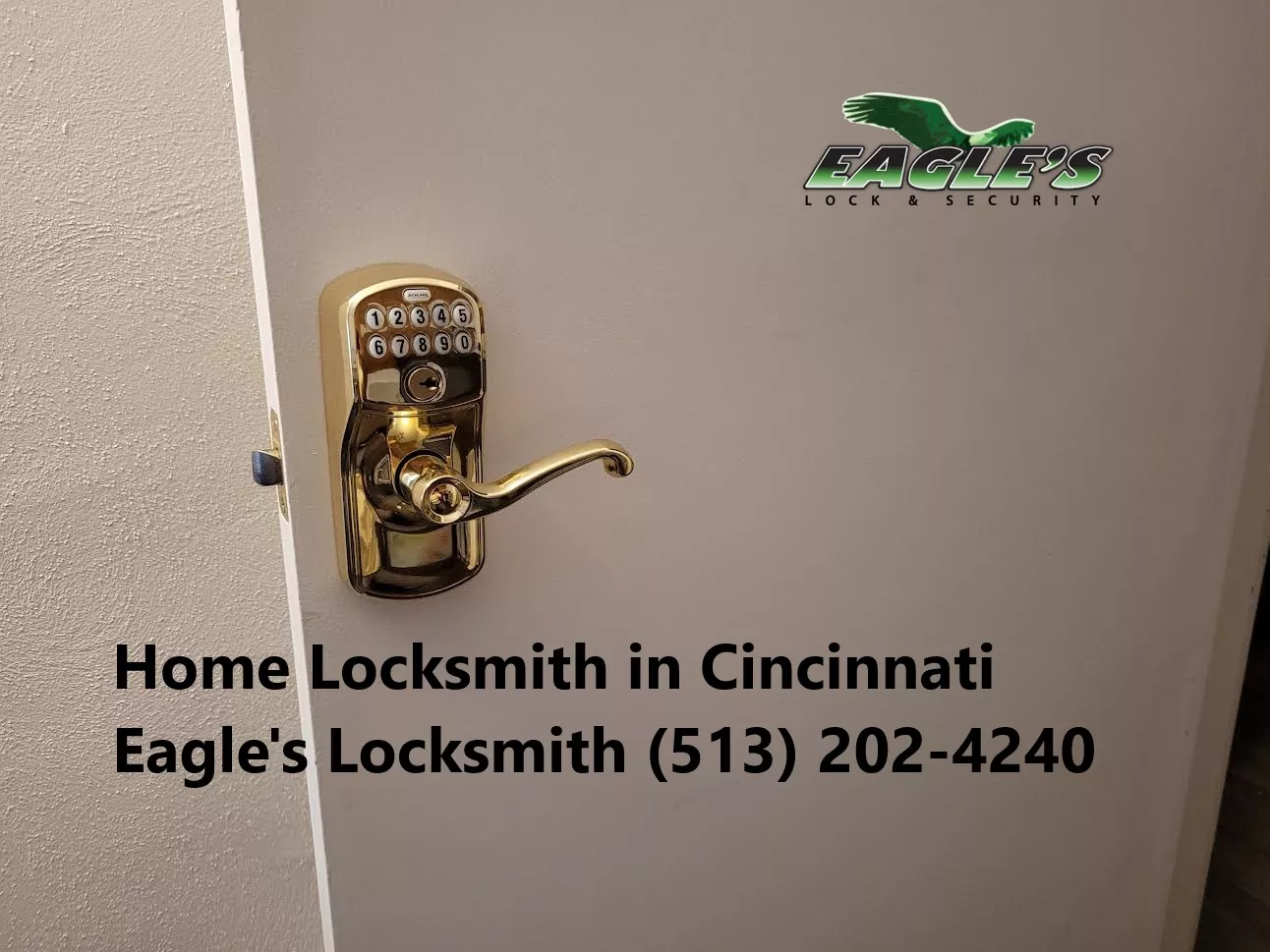 Locks and keys have been an integral part of human civilization for centuries, safeguarding our homes and possessions. So, while we often take them for granted, it is the expertise of home locksmiths in Cincinnati, OH that ensures our safety. These unsung heroes work diligently behind the scenes, providing essential services that protect our homes and loved ones. In this blog, Eagle's Locksmith Cincinnati team will delve into the world of home locksmiths, their significance, and the vital role they play in our daily lives.
The Guardians of Home Locksmiths Security
Home locksmiths are skilled professionals who specialize in locks and security systems. They are the guardians of your home's safety, offering a wide range of services to ensure your peace of mind. From rekeying and lock installation to emergency lockout assistance, they are well-versed in handling all types of residential locksmith needs.
Emergencies Unlocked
One of the most common scenarios where home locksmiths come to the rescue is during lockouts. Getting locked out of your home can be a stressful and panic-inducing experience. So, whether you misplaced your keys or the lock is malfunctioning, a reliable locksmith can swiftly arrive at your doorstep to save the day. Their round-the-clock availability makes them invaluable in emergencies, providing a sense of relief when you need it the most.
Lock Maintenance and Repair
Locks are prone to wear and tear over time, making them less effective and compromising your home's security. Home locksmiths offer regular maintenance services to ensure that your locks are functioning optimally. They can detect and fix potential issues before they escalate, saving you from potential security breaches. From lubricating mechanisms to replacing damaged components, their expertise can extend the life of your locks.
Lock Upgrades and Security Enhancements
As technology advances, so do the methods used by intruders to break into homes. Home locksmiths stay up to date with the latest security innovations, offering valuable advice on lock upgrades and enhancements. So, whether it's installing high-security locks or electronic systems, they can tailor solutions to meet your specific security needs.
Rekeying for Added Protection
Moving into a new home is an exciting chapter in life. But it's crucial to ensure that you are the only one with access to your new abode. Rekeying the locks is a cost-effective alternative to changing all the locks in your home. Home locksmiths can reconfigure the lock tumblers and rendering any old keys.
Conclusion
In a world where security and safety are paramount, home locksmiths play a crucial role in safeguarding our homes and loved ones. Their expertise goes beyond just unlocking doors; they are the unsung heroes who offer peace of mind and a sense of security. From emergencies to lock upgrades and maintenance, these skilled professionals provide an array of valuable services to homeowners. So, the next time you find yourself in a lock-related predicament or seek to enhance your home's security, remember that a home locksmith is just a call away – your key to safety and protection.