Home Locksmiths in Indian Hill, OH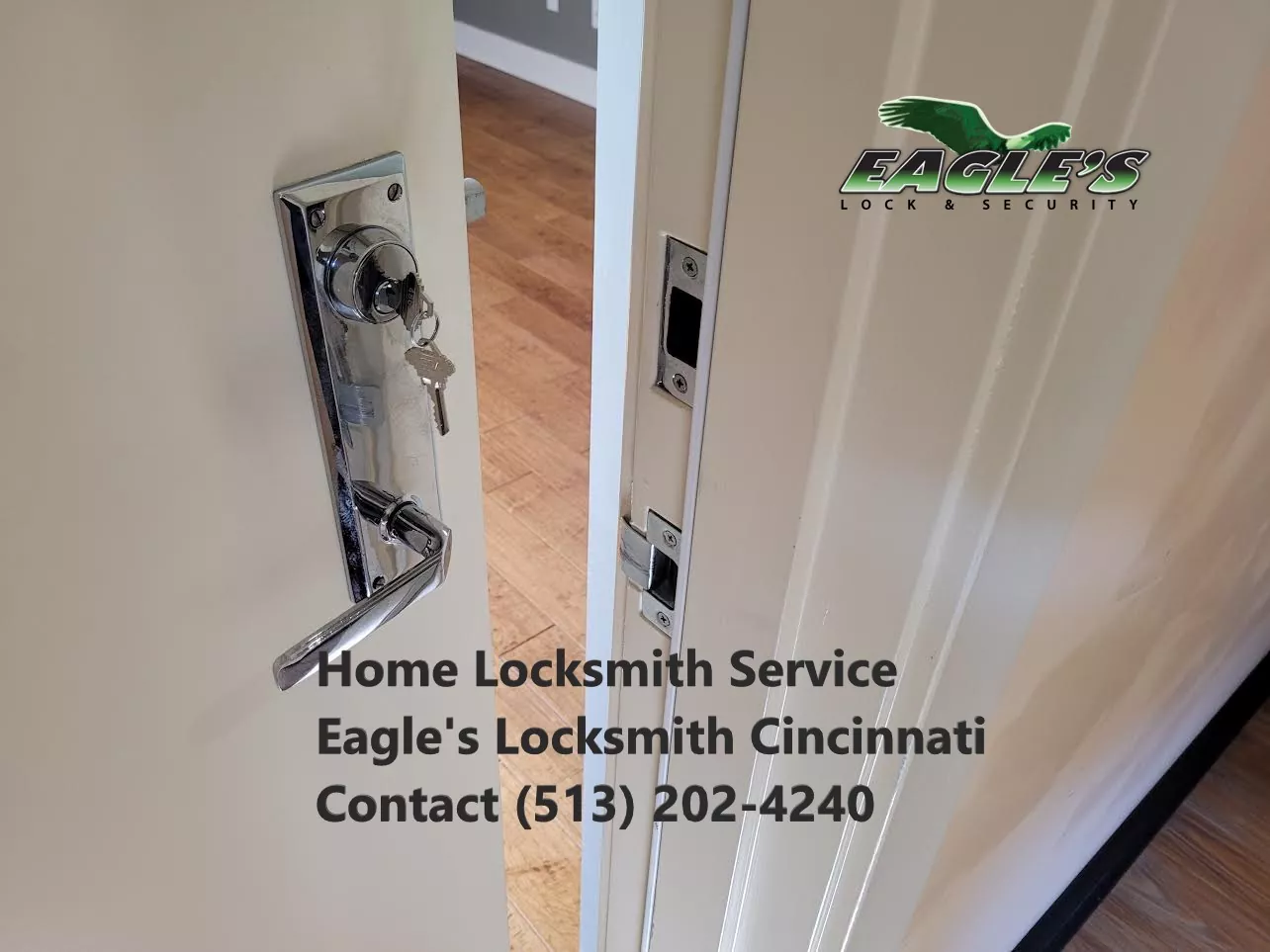 Home Locksmiths in Indian Hill, OH – Keeping Your Haven Secure
Nestled in the lush landscape of Hamilton County, Indian Hill, OH, is an affluent community. Also, known for its beautiful homes and serene environment. As homeowners in this idyllic locale, ensuring the security and safety of our residences is of paramount importance. This is where home locksmiths in Indian Hill play a vital role. In this blog, Eagle's Locksmith Cincinnati will explore the significance of home locksmith services in Indian Hill, OH. So, keep reading to learn how these skilled professionals contribute to the well-being and peace of mind of homeowners.
The Importance of Home Locksmiths in Indian Hill, OH:
Comprehensive Security Solutions
Home locksmiths in Indian Hill offer a range of comprehensive security solutions tailored to the unique needs of homeowners in the area. Furthermore, they are well-versed in the latest advancements in security technology and can recommend and install high-quality locks. Including keyless entry systems, and surveillance cameras to fortify your home against potential threats.
Lock Installation and Repair
From front door locks to patio door locks, home locksmiths ensure that all entry points to your home are secure. Above all, they can install new locks or repair existing ones, ensuring they function optimally. So, whether it's traditional locks or smart locks, these professionals have the expertise to handle various types of locking systems.
Emergency Lockout Assistance
Lockouts can happen to anyone, leaving homeowners feeling vulnerable and anxious. However, home locksmiths in Indian Hill offer prompt and reliable emergency lockout assistance. So, helping you regain access to your home quickly and efficiently is the main goal.
Rekeying Lock Services
If you've recently moved into a new home in Indian Hill or experienced a security concern, rekeying your locks is a wise precaution. Home locksmiths can rekey existing locks, rendering previous keys obsolete and providing you with a new set of keys, ensuring that only authorized individuals have access to your home.
Upgrading to High-Security Locks
As Indian Hill continues to grow and attract residents, maintaining a high level of security is crucial. Home locksmiths can upgrade your home's locks to high-security options, providing an added layer of protection against potential break-ins and unauthorized access.
Key Duplication and Master Key Systems
Home locksmiths offer key duplication services, providing you with spare keys for family members or trusted individuals. Additionally, they can set up master key systems, allowing you to control access to different areas of your home while maintaining overall security.
Always Remember:
Home locksmiths in Indian Hill, OH, play a pivotal role in securing the homes and well-being of residents in this picturesque community. So, from installing state-of-the-art security systems to providing emergency lockout assistance, these skilled professionals are indispensable for homeowners seeking peace of mind and protection. Also, By enlisting the services of reputable home locksmiths, Indian Hill residents can rest assured that their homes are fortified against potential threats, allowing them to enjoy the beauty and tranquility of their haven with confidence.