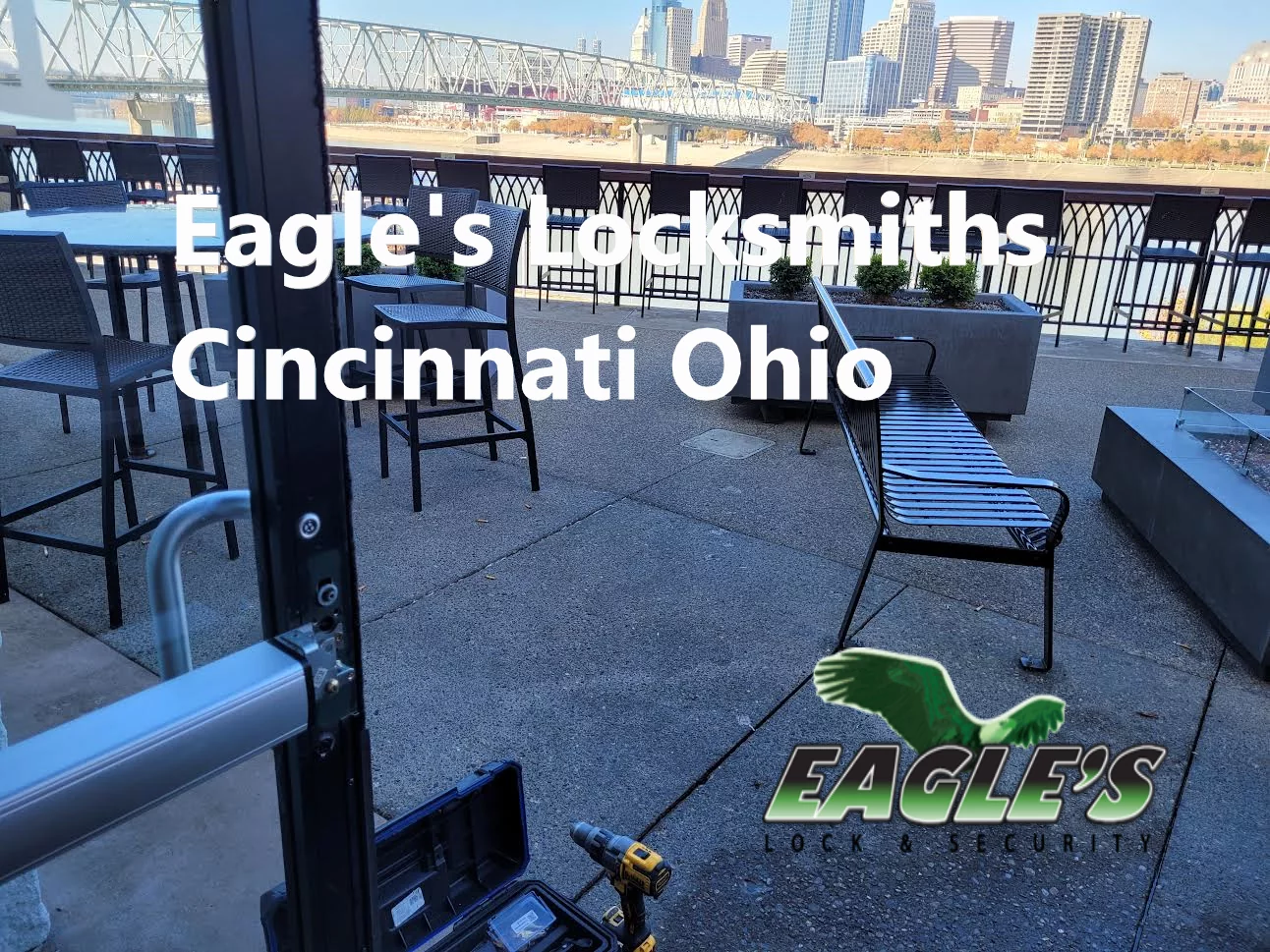 Home Lockout Near Me Quick Solutions and Peace of Mind
Standing on your doorstep, fumbling through your pockets, and realizing you've locked yourself out of your own home can be a frustrating and stressful experience. Fortunately, when faced with a home lockout near you, there are reliable solutions available to swiftly get you back indoors. In this blog, Eagle's Locksmith Cincinnati will delve into the common causes of home lockouts. Learn the importance of staying prepared, and the convenience of having emergency locksmith assistance nearby.
Common Causes of Home Lockouts
Home lockouts can happen to anyone, and they tend to occur at the most inconvenient times. Misplacing keys, forgetting them inside, or experiencing a malfunctioning lock are all scenarios that can lead to a lockout. Sometimes, the rush of daily life causes us to overlook small yet critical details, resulting in locked doors and restricted access. Understanding these common causes can help us take preventative measures and be more cautious in our daily routines.
The Importance of Staying Prepared
Preparedness is key when it comes to handling a home lockout near you. Before an emergency strikes, consider taking proactive steps to minimize the impact of a potential lockout. Duplicate keys kept with a trusted neighbor or friend, utilizing keyless entry systems, or even installing a hidden spare key can be lifesavers in these situations. These measures ensure that you have multiple options to regain access to your home without the need for professional help.
Professional Assistance at Your Fingertips
Despite our best efforts, home lockouts can still catch us off guard. This is where professional locksmith services come to the rescue. Searching for "home lockout service near me" can connect you with skilled professionals who are equipped to handle a variety of lock and key issues. These experts understand the urgency of your situation and strive to provide efficient and effective solutions, giving you peace of mind during a stressful time.
Prompt Response
When you're locked out of your home, time is of the essence. Reputable home lockout services near you prioritize prompt response times. Their aim is to reach your location swiftly, assess the situation, and apply their expertise to resolve the lockout efficiently. This quick turnaround ensures that you're not left stranded for long, minimizing inconvenience and discomfort.
Damage-Free Entry
One of the concerns during a home lockout is the potential for damage to your property. Professional locksmiths specialize in non-destructive entry methods, utilizing their skills and tools to unlock your door without causing harm to the lock or door frame. This means you can regain access to your home without worrying about costly repairs afterward.
Added Services
While their primary focus is on resolving lockouts, many locksmith services offer additional benefits. These can include key cutting, lock replacement, and security assessments. If your lockout occurs due to a lost key or concerns about your home's security, these professionals can provide comprehensive solutions beyond just unlocking your door.
So, home lockout near you doesn't have to be a cause for panic. By understanding the common causes of lockouts and staying prepared, you can mitigate the stress associated with such situations. Having access to professional locksmith services nearby ensures that you can quickly regain entry to your home, allaying any concerns about damage or extended inconvenience. So, the next time you find yourself locked out, remember that professional help is just a phone call away, ready to provide efficient solutions and restore your peace of mind.