Home Locks Security System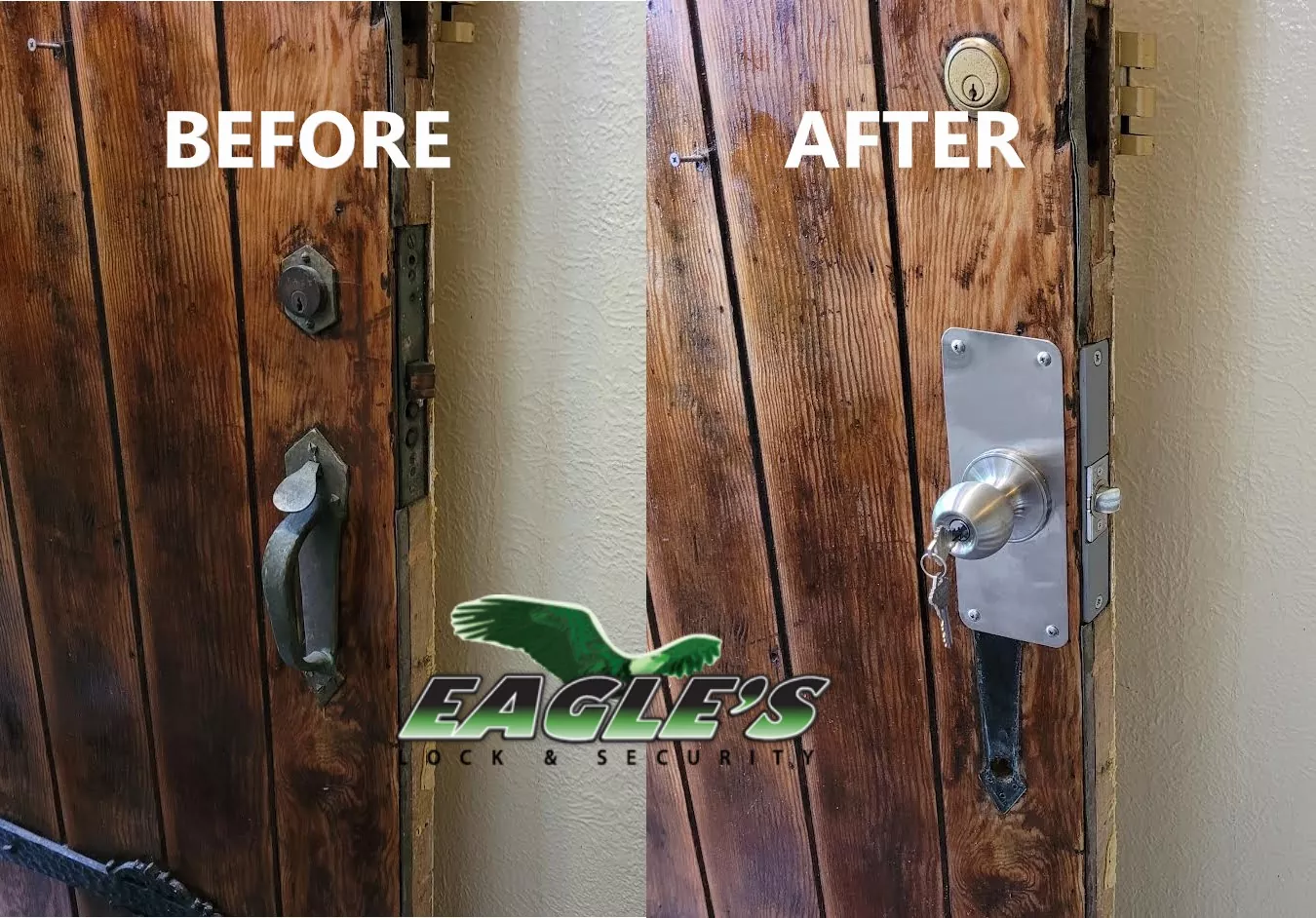 In this blog post entry, the expert Cincinnati home lock installation and Cincinnati lock rekeying service team here at Eagle's Locksmith Cincinnati will detail some essentially important situations to consider before you're planning to hire any company for home locks security system.
Home Locks Security System Requirements
Home locks security system requirements are your best key to protect your property. With the growing technology around the world nowadays, you can find camera surveillance almost in any house. So, consider having cameras installed that combine with a lock system to control and view through your mobile device. Also, many homeowners have multiple windows without locks. We highly recommend installing the proper hardware and lock for your windows as well.
Types of Residential Home Locks
There are many types of locks out there, with different versions like lever knobs, ball style door handles and more. For example, a mortise lock set has a latch and a bolt locking system as one piece compared to other single deadbolt or door knob locks. Also, keypad electronic locks that can be used for easy access and for changing the user code quickly when you rent your space. The combination of both the door handle and a keypad lock is a king. Since it is easy to operate during the time when you are gone for a few days.
Prices and Costs for Home Locksmith Service
Always get a ballpark idea of the general price range for any residential locks installation. So, in order to avoid paying too much, ask for a quote over the phone or via email. You can also consult with a trustworthy local locksmith to find out about quality locks and budget friendly at the same time.
Warranties and High-Quality Locks
So, as we all know, even a high-quality lock will not last forever. However, by purchasing a quality lock from your locksmith company you work with, you will get a warranty. Also, quality hardware lasts longer with the combination of proper maintenance. So, ask your locksmith for assistance in finding locks that will fit into your door and good for the long run. You don't want a lock to break only a few weeks after buying it. If a defect is found, you can always return or replace the lock during the warranty period of time. We recommend searching for durable locks that you will be happy with for many years to come.