Five Reasons to Use a Professional Locksmith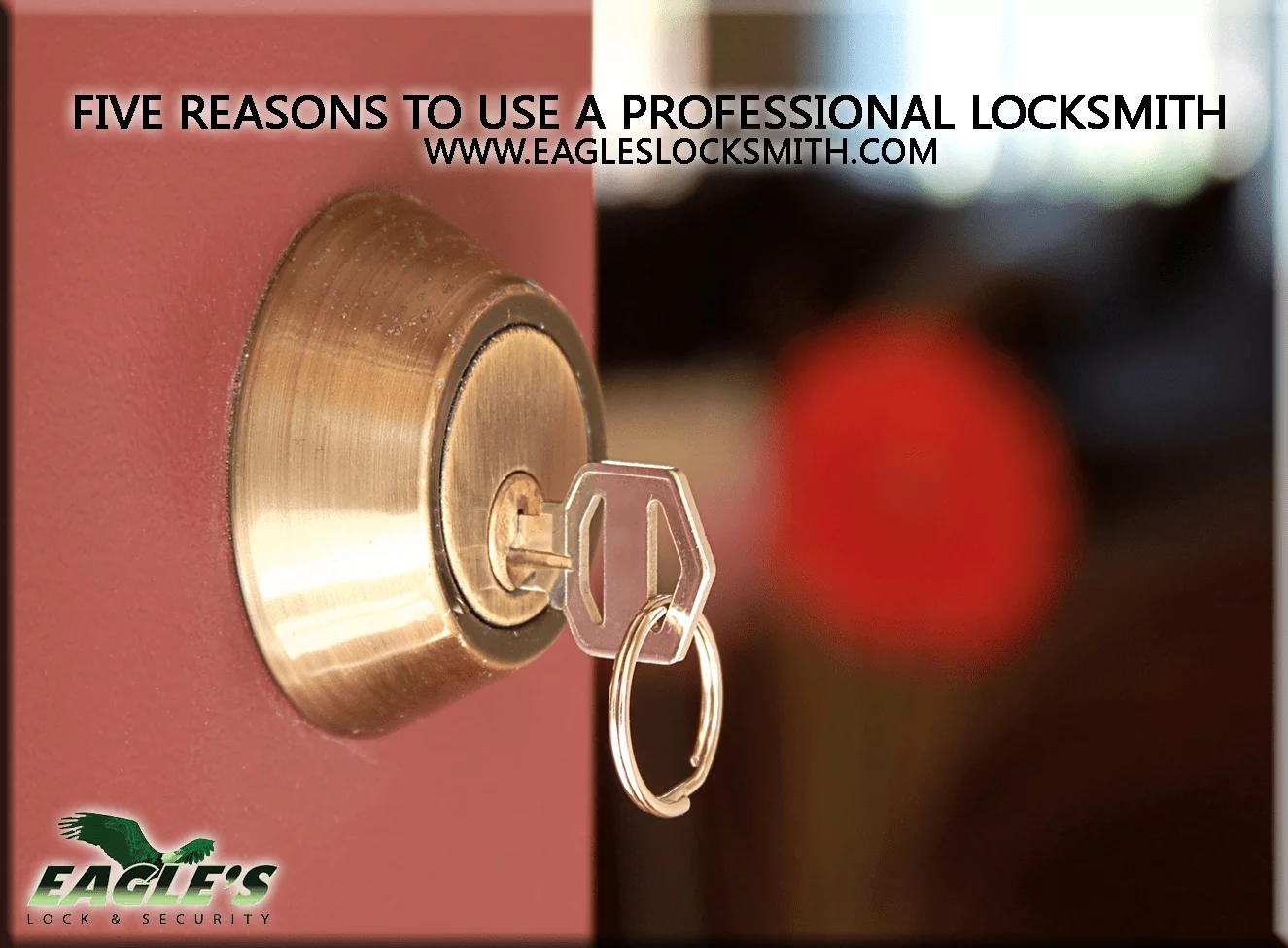 While a do it yourself approach to your home can be fun and exciting, it's always best to leave the most important aspects of home security and safety up to the professionals. For the average layperson, it's a useless task to try to repair a lock yourself, running the risk of damaging it more than when you started. By working with a professional locksmith, you afford yourself the peace of mind of knowing that your home or business is safe and secure. The following situations would all be best remedied by a certified professional locksmith on Five Reasons to Use a Professional Locksmith
Car Lockouts or Loss of Car Keys
If you lock your keys in the car or lose them in any situation it can be incredibly aggravating. The best approach to help this situation would be to call a professional Locksmith – they are guaranteed to get you back in your car far faster than any other improvised strategy could.
New Move-ins
If you're moving to a new home it's always advisable to change the locks on the outside doors of the property to make sure that none of the old tenants – or anyone who might have gotten their hands on their keys – could steal some of your property or rob you while you're home. By enlisting a professional locksmith to change your locks, you're protecting your family and all your assets and property.
Preventing Break-ins
By investing in a high-security lock for your home or business, you're being as careful as possible with the safety of your family or business assets. These locks are a-lot more affordable than you might think, and absolutely worth the investment to protect your well-being, and that of your family or business.
Making Sliding Glass Doors Secure
These doors are a favorite break-in point for burglars or robbers due to their ease of entry. Any burglar will have the right tools to enter it – so it's best to secure your home or business sliding glass door. You can't put a price on safety.
5 Year Lock Changes
By doing this, you are ensuring that your home locks are working correctly, as well as making sure that anyone unauthorized who may have gotten their hands on your home keys cannot get inside your home.
Emergency Home Lockout – These services are offered 24/7 by some Locksmiths – a godsend when you're subject to the horrible feeling of being locked out, and having to wait outside until being let back in. Choose the fastest solution by calling a professional locksmith, and rest easy knowing you'll be back inside in no time.