Electronic And Keypad Best Smart Locks Of 2015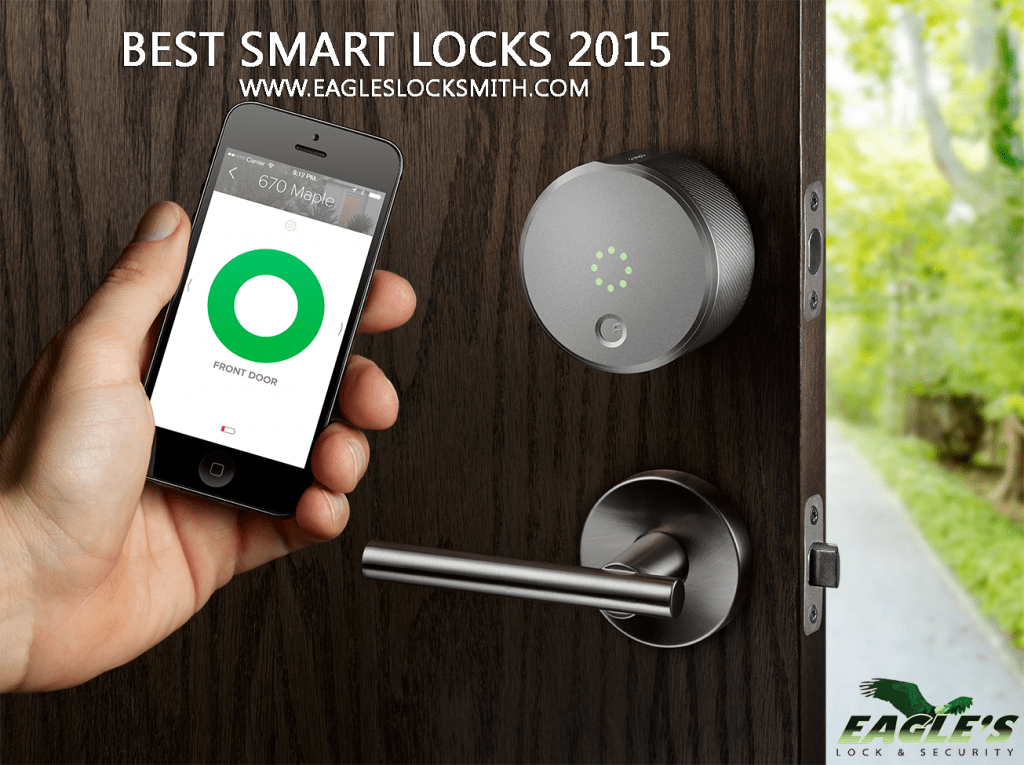 Smart Locks are one of the most essential givers of Peace-of-Mind that a Smart Home or Business can afford to it's tenants. They have a range of helpful features; they can detect your presence from Bluetooth in your smart phone or electronic key and automatically unlock your door. They let you send electronic keys to your friends that only work during specific times. They often look very chic and futuristic and add another level of security to your home or business.
If you're interested in buying a smart lock, it helps to understand your various options. There are two mainstream lock types on the market: ones that connect to your home internet connection through WI-FI, or locks that only work with Bluetooth. Wi-Fi locks often offer more functionality – including mobile checking to see if the lock is locked at a specific time, but aren't as secure as they rely on a working internet connection. Bluetooth locks are more secure, but have less features. Below I've detailed a list of some of the top electronic locks currently on the market to help you decide which ones are right for you.
August Smart Lock
This lock is incredibly popular – it can differentiate between you passing the lock inside your home and approaching it from outside – so it never accidentally unlocks the door. This lock is Bluetooth only, but it's possible to purchase an optional Wi-Fi mode which adds features like remote unlocking and real-time unlock alerts. It's AA battery powered, and sends your phone a low-battery alert when it's running out of power. It's small, chic, and futuristic looking.
Kwikset Kevo
This traditional looking lock is very unassuming – but carries features like touch-unlocking via bluetooth. It comes with a set of physical keys, a set of electronic key, and a free unlimited 24 hour guest key. Extra electronic keys can be bought via an app. Additional features such as remote unlocking and real time door monitoring can be purchased in an online upgrade.
Goji Smart Lock
This very small and futuristic gadget boasts an on-lock welcome screen and tons of extra features. It works with both Bluetooth and Wi-Fi for remote control. Goji operates a constant customer service line in case of emergency lockouts, and comes with 4 electronic keys and 2 mechanical backup keys.
Lockitron Bolt
This affordable smart door lock is Bluetooth only and replaces existing deadbolt locks. It carries all the basic features such as being able to sense your approach and automatically unlock. It's a smart option for those renting their home, as it can be adapted to work with any key. It offers optional Wi-Fi functionality for purchase, that allows real time unlocking alerts.
Haven
This unique lock system is attached to the base of your front door – it's strongest area. It operates as a mechanical entry barrier, which is released by Bluetooth or Wi-Fi. There's also a footplate that can release the lock in the case of an emergency.