Eagle's Locksmith Cincinnati, OH FAQ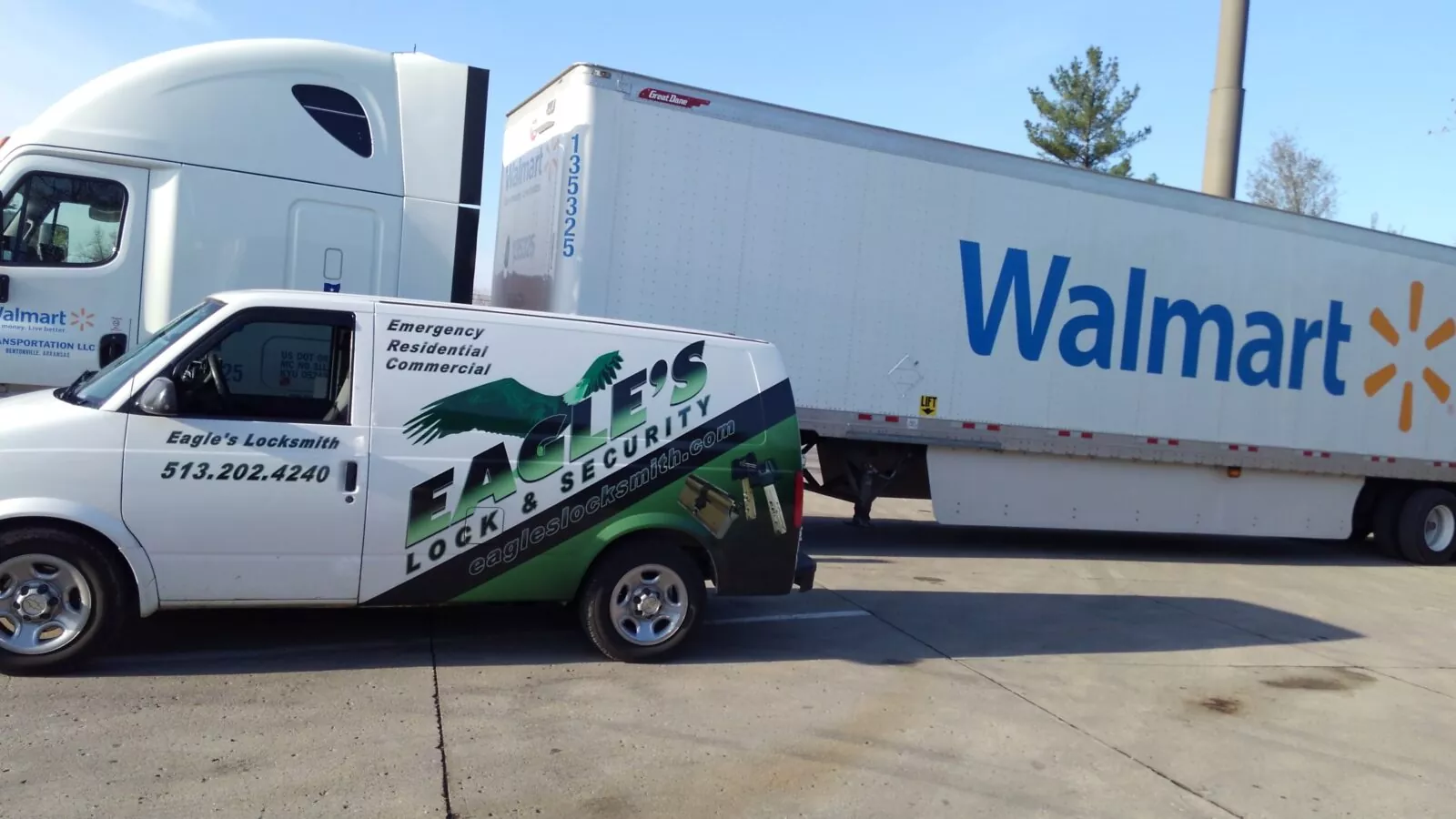 Here, at Eagle's Locksmith Cincinnati, we regularly receive questions regarding our lock installation, lock repair, and locked maintenance services. Here's some common ones, so as to keep you better informed.
Eagle's Locksmith Cincinnati recommends you to choose skilled locksmiths that have the necessary experience and knowledge. Locksmiths company provide you with excellent security reinforcement, with a fraction of the effort and double the benefits of an amateur.
Can I copy my 'Do Not Duplicate' key?
These keys can only be copied with a letter of authorization on official letterhead detailing the key to be copied, how many copies are necessary, the person picking up the keys, and the name and contact information of the letter writer. The person picking up the keys will need to fill out an official Restricted Key copying request.
My key won't turn – what should I do?
Try spraying a lubricant into the keyhole and move the bolt in and out to allow the lubricant to penetrate the lock. See if that works, and if it doesn't, contact a licensed locksmith.
My Lock is sticking what should I do?
Try the aforementioned lubrication strategy, and if that doesn't work, it's likely that the door and the frame are misaligned. Look for any ingrained blockages or obstructions. You want the door to perfectly rest on the door stop. Issues with hinges can cause this issue – as well as temperature based swelling and warping. Contact a licensed lock repair expert for more assistance.
I lost my car keys, what should I do?
With proper registration information, Eagle's Locksmith can give you programmed-to-code car keys from blanks.
What's the difference between rekeying and master keying?
Rekeying makes the locks operate with a new set of keys, while master keying makes all the locks in an area operational with a single key, for convenience.
Should I rekey my locks when moving to a new home?
We recommend this, as many landlords are not upfront about whether or not locks get re-keyed after previous tenants move out.