Top 5 Locksmith Myths Debunked
There is never a good or an appropriate time to get locked out of your home, office or car. It just happens. Then it hits you that you are locked out and it is late at night. At first, you are hesitant to call a locksmith. You are not sure how much you will spend or how long he will take to come to your rescue. But after awhile, you realize that is the only choice you have. So you make a call and like a hero, he gets to the scene on time and saves your day. You then come out with some revelation that after all, all locksmiths are not the same. Some may charge you hundreds of dollar to unlock your doors at night. Some on the other hand will charge less than what you expected. But such mysteries are just but a tip of the iceberg. Other misconceptions about locksmiths include:
All locksmiths use the same tools of trade
Of course this is not true given that different locks will require different paraphernalia to open. There are perfect high tech locks and a number of low grade, substandard locks. It all boils down to the type of lock you need opened. Then again, you will always get what you pay for. Pay for quality locks and you can be sure of quality performance. You can be sure the lock will still be usable after a locksmith has unlocked it with quality locksmith tools.
All locksmiths offer the same service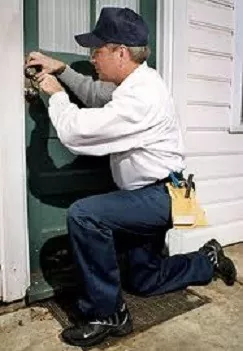 Locksmiths are like medical service providers. There are those that can handle hi tech locks. Then there are those who cannot open even a simple padlock. Better yet, there are those that seem to ignore the sense of urgency and those who know what customer satisfaction is all about. In a nutshell, there are skilled and experienced locksmiths who can guarantee you value for your money for whatever locksmith service you need. On the other hand, there are those who will only offer you empty promises just to rip you off in the end.
All locksmiths are licensed by the state, so they are honest
Honesty and professionalism cannot be guaranteed by just about any locksmith you come across. Any Tom, Dick and Harry can open an establishment and market locksmith services. Keep in mind that some states like Ohio, do not have licensing law for locksmiths in Cincinnati. Conduct a background check if you have the time. Consider skill, reputation and experience. Then go for that locksmith with highest number of referrals.
Locksmiths guarantee their referrals
There are so many locksmith service providers that offer no warranties. That is why conducting the aforementioned background check is vital if one is serious about getting value for his or her money. Sounds strange but there are locksmith companies that will not hesitate to charge you for a recall a day or two after you hired them. Any company that claims to offer value for money will use quality products. Then they will go ahead to offer you a one year warranty of labor as well as material.