Security Tips For New Homes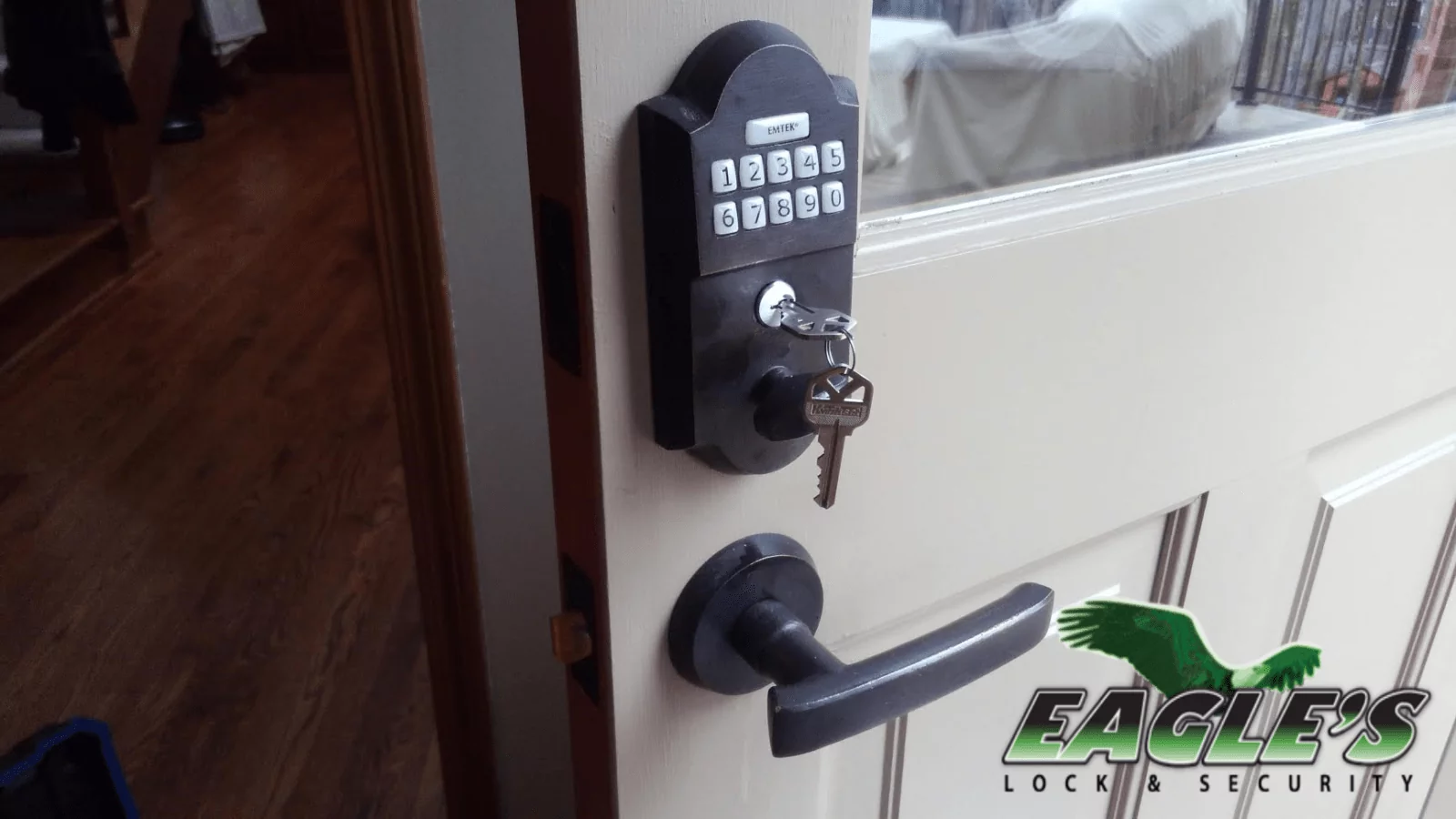 Moving to a brand new home is extremely exciting, and many fresh home-dwellers may be distracted by the fun task of decorating and making their new digs as cozy and homey as possible. However, there's a range of important security aspects that need to be addressed as soon as one moves into a brand new property; here's a guide to some fantastic security tips for those freshly moved into new homes, as prepared by the residential locksmith experts here at Eagle's Locksmith Cincinnati.
Replace Existing Locks And Tips For New Homes
It's still possible that previous tenants or any of their associates have keys that will work on your home. So we recommend replacing all existing locks, or at least rekeying them. This includes your front doors, back doors, patio doors, and even garage doors. But ESPECIALLY your front door, since that's the door most break-ins occur with. We recommend upgrading locks with a keyless access control device.
Gate Locks & Keys
Many homeowners don't pay attention to the security level of their gates. We recommend installing gate locks, especially on backyard or front facing gates. Padlocks are commonly used gate locks, and high quality padlocks are both easy to find, and quite affordable indeed.
Door Closers For Your Home
Door closers have special hinges and mechanisms attached from doors to the doorway. These mechanisms can quickly degrade over time, causing squeaking noises or difficulty in operating the door. Replacing door closers is a very easy operation that locksmiths can conduct for your home. We recommend having your internal and external door closers inspected for workability, and upgraded or repaired if they show signs of wear.
Home Security Systems
If you don't already have a home security system in place at the property when you move in, make sure to install one. Many options for home security systems are available on the market today including CCTV security cameras and voice protection. Also motion detection lights with alarms, and smart security systems that provide real time alerts and updates. We particularly recommend installing smart security systems. You can also place security signs all over your yard and property that signal that your security system is properly installed.
Key Copies For My House
Now that you've rekeyed all your locks – and changed out shoddy, malfunctioning older locks, you will have whole new sets of keys to work on your property. Make sure to enlist the services of a licensed, technically skilled locksmith to make duplicates of these keys. Don't store these spare keys in the obvious locations like under door mates or fake rocks. Instead, give them to a trusted friend, neighbor, or family member, or place them in a secure lockbox.