Residential Locks Rekeying Services And FAQ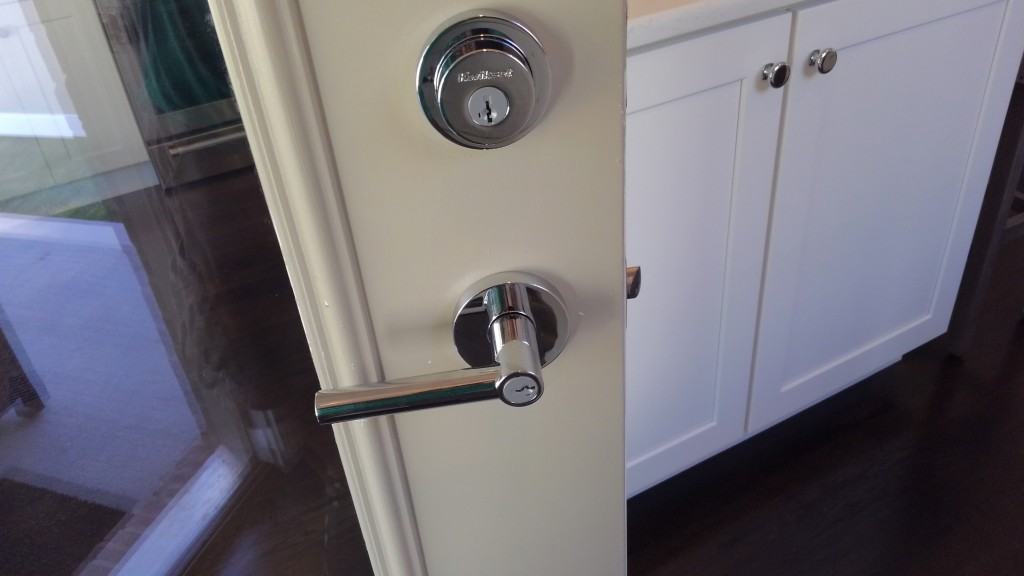 Here at Eagle's Locksmith Cincinnati we sometimes get asked questions about our residential locks rekeying services we provide in town. Although it seems like it might be a straightforward process, rekeying locks for residential or commercial can affect the efficacy of the entire operation of the installed hardware. Here's a brief guide that can help you understand better how locks work and a few answers that might give you some ideas to deal with any issue in the future.
How to choose if my lock needs to be rekeyed or replaced?
As long as your locks are in a good condition and you would like to keep them on your doors, then rekeying a lock can be your best option. If the lock is damaged or you desire to have new locks installed with different type of security and colors, then rekeying can be the last part of the service, because in order to match all of the locks on the same key to work, you must rekey the locks before or during installation, just make sure that of all your locks are the same brand as well.
What is the different between rekeying a residential lock compare to commercial lock?
Professional locksmiths can rekey a residential lock easier in most cases compare to commercial locks that can be more complicaded. Residential common locks are usually 5 pins and easy to operate. Commercial locks can be 5, 6 and even 7 pins for better security and it takes more time to rekey specific locks especially when it come to provide a master key system. Ask Eagle's Locksmith Cincinnati representative at anytime how we can assist you with your home and business security.
How much does cost to rekey a lock?
Most legit locksmiths will charge you by the hour, per lock or will give you a flat fee for all the locks that you would like to rekey. Be aware that rekeying a lock at your home can be a liitle more then a brand new lock in the store and that is because the included installation. Some locks will cost $50 and some will cost you $85 and it's all depends on what the locksmith needs to do in order to take the lock off the door, provide other service for door and frame adjustment and more. To be sure about the pricing its better to have a local locksmith near your area to give you a quote.
Is it recommended to rekey my locks when I moving into a new house?
Absolutely. Neighbors and friends of the previous owner might have a copy of the key to your home and its highly recommended to rekey or change the locks before you move in. To prevent from unauthorized people gain access to your new property, you need to contact a locksmith to rekey the locks right away and make sure your new home is secured properly.