Residential Lock Installation Near Me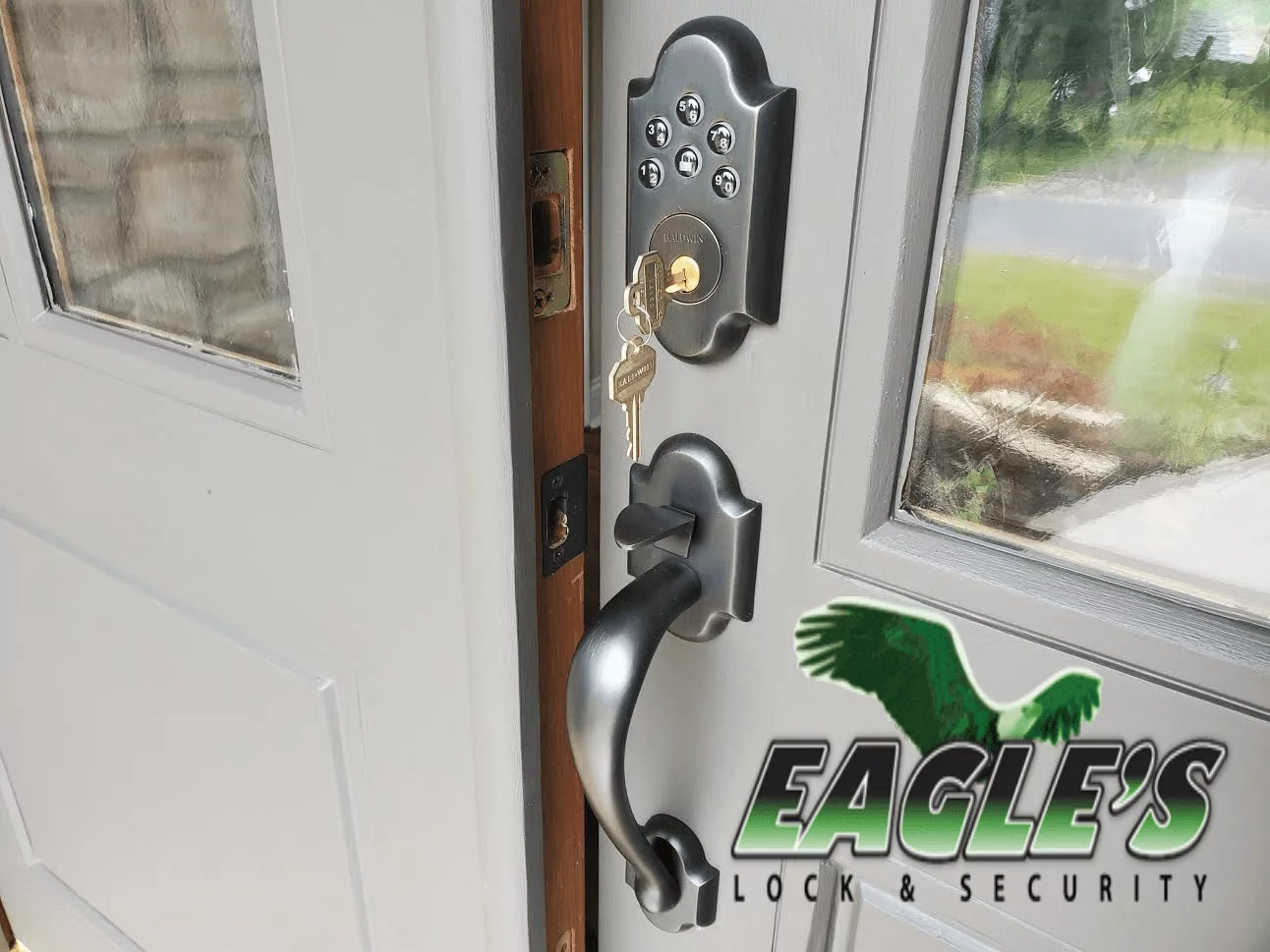 Every home owner need to change and install locks when moving in and even after a while when its time to upgrade the lock to a better quality. So most people ask, How do I find a residential lock installation near me? The short answer for that is the closest locksmith you get to your location will be probably a cheaper way to go and save.
Home Locksmith & Hardware
So you get to the point that you must find a home locksmith to assist you with your lock installation and I'm saying that because many people try to get the locks and install them on their own, but there are always issues when you replace a common residential lock with old lock system. The main thing is the adjustment of all hardware on the door and everything must lined up properly with the share line frame so you can operate the lock easy. There are also different materials to cover gaps and secure the latch, but for that Eagle's Locksmith Cincinnati recommend you NOT to do it on your own unless you know what you're doing!
Emergency Lock Installation
Believe it or not, many home owners call for emergency lock installation in Cincinnati and Northern, KY, because they have no other way to secure their house before night time. Could be many reason for that, like a different service provider didn't show up or even old lock fell off the door. So an emergency locksmith 24 hours for that does exist and the cost may be a little higher then average. A great tip to know is to try to use all the locks around the house even if you don't use it a lot, this is the best way to prevent from any lock to go bad before need to be replaced. Do not wait for the last minute and you always find your local residential lock installation provider near me online or word to mouth.