Having a lot of locks and keys is quite crazy. They all get jumbled up and in times of crisis or emergencies it is difficult to figure out which key works for which lock. Most of the time you happen to lose the keys and it becomes even more difficult. You run around trying to look for what you lost and a lot of the time the key just happens to be stealthily blending in with the rest. All these are rather harassing circumstances that can be more than easily avoided. However, locksmiths have to the aid of one and all by inventing a master key locking system. These prevent all the issues I just mentioned and is quite ingenious. In states of emergencies you can unlock any lock in the house or building with just one single key. This is more than convenient and is obviously very helpful and easier to use than a giant bunch of keys that you have no idea where you can keep either. This can be of so much use when necessary that it is hard to not be grateful for such an amazing invention. Locksmiths have come a long way and have made gradual but significant progress when it comes to locks and security devices for your homes and offices.
All you have to do is find a fairly experienced locksmith in your area and inquire about such a system. Look up a directory, look online or even ask friends, colleagues and families for locksmiths that they happen to be aware about and you can get a lot of reliable information about them. You can find out exactly how this system works and how it is a lot safer than your usual security systems, not to mention extremely convenient as well. Once you find a locksmith that you are comfortable with you can get them to explain the workings of the system to you and coordinate a time when they can come over and set it up.
You should probably find a locksmith in your area since it will be a lot easier to contact them in times of emergency if something goes wrong, if you are not able to enter or leave or there has been some sort of break in and you need the system changed. Having a locksmith in your area will reduce the amount of money you have to spend as well as how much time they will take in order to reach you in these times of emergency. Local locksmiths are also less likely to fool you since they have to maintain a name in the town and they need the business. This will ensure that you are not supplied with a faulty system that puts your life and that of your loved ones at risk. Local locksmiths can act with ease in short periods of time since they are never too far away. Allow the locksmith to assess the rooms and structure of your home or building and keep informing him with the necessary information he requires so that he can tell you exactly what time of a system you need. This is all done once you have found a suitable and reliable locksmith.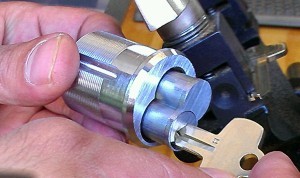 There is nothing like having an experienced or professional locksmith service do your work since they are more experienced with what individual buildings and houses need and do not take a very long time to assess the situations. They can give you the best recommendations and it is your job to heed it or not. After all, at this point, they are the ones responsible for your protection. The number of master keys you decide to develop is entirely up to you but you must keep in mind that the master key was created for the specific reason that less is more. These systems are extremely hi-tech and advanced and very dicey so it is advised that you hire someone known and reliable that you can call at any time in case you get locked in or out of your house or building.
They must install a proper system and you must make sure of this so that it is not faulty, where with just a little bit of fiddling anyone can enter as and when they please. Do proper research and reference work when choosing a locksmith because find a truly good one that fits in to your budget can be more than extremely difficult. Make sure you verify their background and previous work with their previous client if you want since this will help in making sure that you are not hiring some fraudster that will just make you run around and spend a lot of money. Discuss all necessary payments and important matters before the job is started. Learn more about Eagle's Locksmith Cincinnati services in the greater Cincinnati, OH.