Locksmith Service Near Silverton, Ohio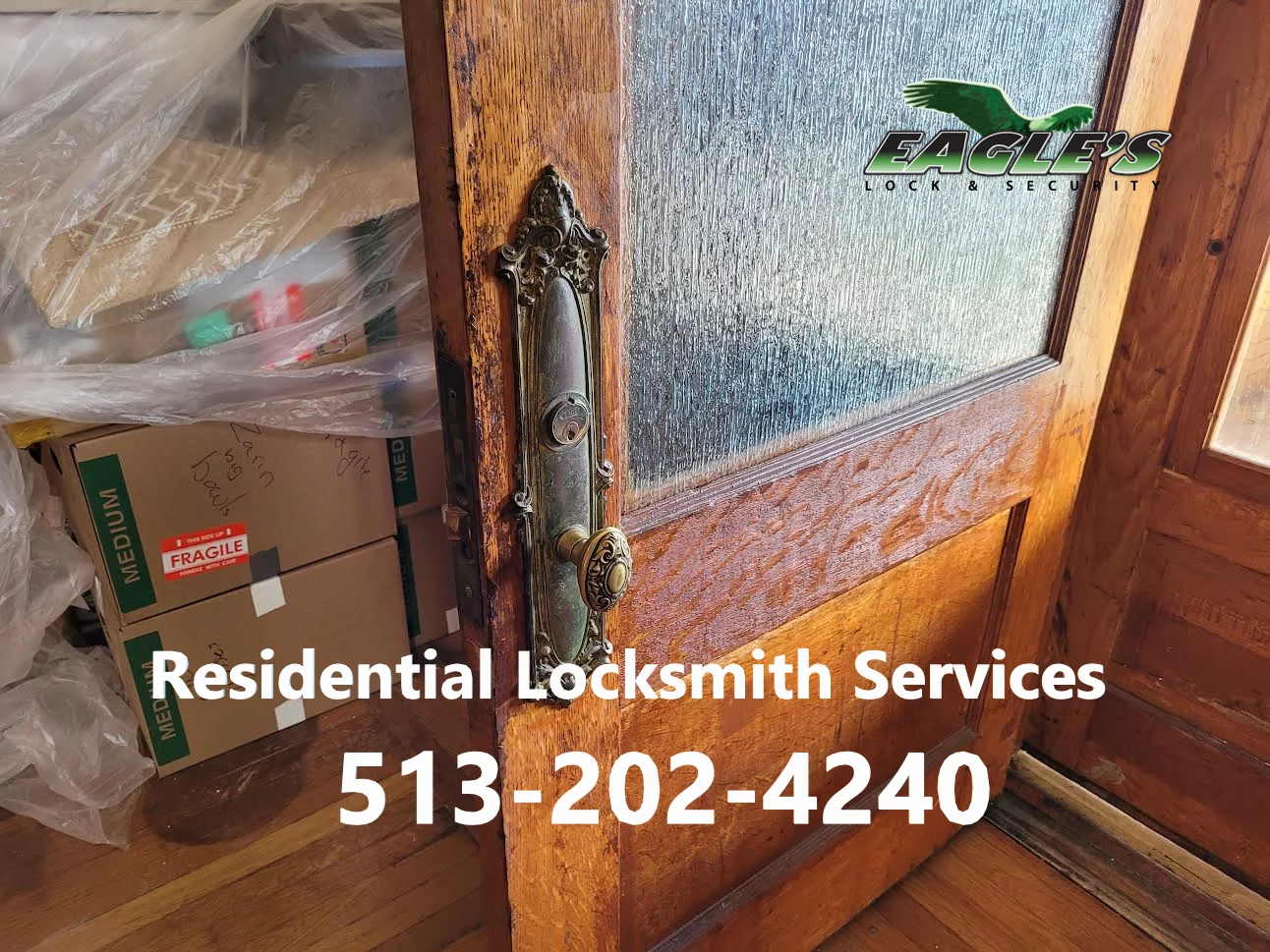 Silverton, OH is a small city in Cincinnati with growing families coming to a great place to live. In addition, business development is rising as well and creating more job places. At some point, everyone is looking to secure their property with high quality locks. Searching for a locksmith service near Silverton, Ohio can be a challenge if you don't know anyone. In this blog post, Eagle's Locksmith Cincinnati will share some important information for you to know about locks. Also, learn the best way to choose your locksmiths company near the Cincinnati, OH region.
Emergency Locksmith Service Near Silverton, Ohio
Many people are locking themselves out of their home, office and even storage. So when it comes to a situation that you really need an emergency locksmith service in Silverton, Ohio it is better to prepare yourself beforehand. For instance, if you know that one of your family members is getting locked out a lot then get a handy locksmith phone number. So you get in touch with your provider faster. Second, you can always upgrade your current locks to a keypad lock. That will help you get back to your home or office with a simple code. Overall, an emergency locksmith can assist with lock change after break in, lost keys and so on.
Home Locks Change Before Moving To Your New Property
So why is it so important to have your home locks change before moving in? Well, the previous owner may share the keys with family members, and friends and your home keys are out there somewhere. Due to a high volume of break ins, it is recommended to change the locks BEFORE moving in. Furthermore, a locksmith can assist you with rekeying the locks instead of replacing them as long as they are in a good condition. However, in some situations if the lock is old or jammed, it is better to replace it with a new one and save future money. That means, when your locks are not working properly, you may end up calling a locksmith service for a lockout situation and pay even more. Be smart by changing the locks before the moving date and before you bring your belongings on board.
Commercial Business Lock Repair and Lock Installation
As always, commercial business lock repair is in high demand for business owners. The reason for that is because they know that some commercial locks can be very expensive and they would rather just have a minor fix. A professional commercial locksmith can definitely help you out and make sure everything works the way it should be. Also, some commercial locks can be a little tricky to operate, especially with high security system locks. So ask your locksmith service company in Silverton, OH how to use the lock you chose for your business.