How To Avoid Dishonest Locksmiths in Cincinnati, OH – Eagle's Locksmith
Just like the way you will come across different types of locksmith services in Cincinnati, you will also come across different types of locksmiths too. It would be good if you will be able to contact a reputable locksmith on your first try but take note that there is a possible chance you will be able to come across dishonest service providers as well. Dishonest locksmiths would often scam you in more ways than you can imagine and the next thing you would want to do is to avoid dealing with them in the future. Eagle's Locksmith Cincinnati is sharing how you will be able to do that.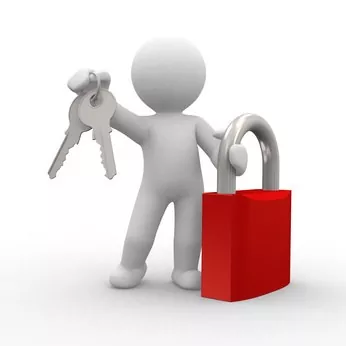 Do your own research
Researching for a locksmith starts with actually getting to know the locksmiths in your area if you have the time. It would be good to make sure too that the addresses written on their websites are their actual places of business. Dishonest locksmiths can easily get away with their trade if you do not authenticate their business information. In line with this, it would be good to make sure too that the business as well as the locksmith is licensed or certified to do the job.
Beware of their bait
Dishonest locksmiths will attract you by putting a vague price in their advertisements. They use words such as "$20 and up" which means that you cannot be so sure about how much they will charge you later on. Some would also mention words like "plus labor" where the fee for the labor is not specified at all. They can use that as a tactic to charge additional fees once they are done with their job. The vagueness of their prices only implies that they want to charge you more than the amount you know you are supposed to pay them.
Fight for your right as the customer
It is often said that "The customer is always right." Therefore, as a customer, it is your privilege to assert your right once you find out that the locksmith charges you more than what he has actually quoted for his service. Insist on paying only the amount he has quoted over the phone and tell him that this was what was actually agreed upon before he started the job. You can also refuse paying him unless you settle your differences and he is ready to make an agreement with you when it comes to the amount you are supposed to pay for.
If he does not listen to your honest opinions then you can report him to authorities. This is one way for you to be able to get rid of the additional amount he is charging you. This would also be one of the best things you can do to prevent him from victimizing all other people looking for local locksmith services.
Getting referrals
If you happen to have an active social circle, chances are that someone in your group of friends and family would be able to recommend a trusted locksmith to you. Because the locksmith comes as "tried and tested", it is likely that you will enjoy your experience when using the recommended locksmith's services.
All in all, if you want to get rid of the possibilities of having to deal with dishonest locksmiths then it would be best to do business with a credible company like us. We value your preferences and needs more than the monetary value we can get from serving you!