Don't Ever Lose Your Keys Again By Following These 5 Helpful Tips And Tricks!
Losing your keys can be one of the worst things in the world, especially if you are in a rush on your way to work. Luckily, if you live in Cincinnati then there are a plethora of professional locksmiths near you to call and help you out. However, wouldn't be better to simply prevent losing the keys in the first place? If you don't want this bad thing to ever befall you, here are a few tips and tricks that you might want to remember.
When you arrive home, put your keys in a box or plate
Homeowners usually lose their keys because they put them in random places in their houses each time they arrive home. For example, sometimes they might throw them on the dining table, in the bed, on the couch and so on. Later on, not only that they might not find their keys, but they might also lose a lot of time searching for them and end up calling a locksmith. To avoid such unpleasant situations, make sure that you get a box or a plate and put your keys in it all the times when you arrive home. Instruct your family members to do the same and you won't ever have problems again.
Get a lanyard to keep your keys close to you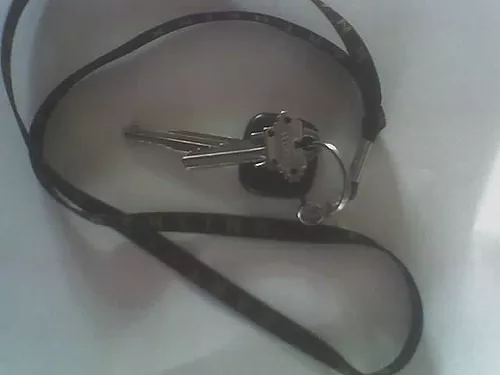 Lanyards are very cheap and attractive and they can be the savior of your keys, especially when you go running or somewhere else. These items can be worn around the neck or wrist, they come in various designs and colors and they can hold your keys securely for a long period of time.
Make your keys heavier
In most cases, homeowners tend to lose their keys simply because these are attached to a metallic O-ring of small dimensions. As a result, the keys can be easily misplaced or lost. To avoid this, you should make your keys heavier and more visible. For example, you can attach multiple other keys to the metallic O-ring or you can add a plush animal or another beautiful accessory.
Remember to put your keys in your pocket all the times
Another excellent way to avoid losing keys is to put them in your pocket after each use. Make a conscious effort to place them in your pocket every time you leave home or your car and you will have less chances of losing them. Similarly, you can check your pockets from time to time, in order to find out if your keys are still there. Lastly, make sure that the pockets of your jacket or jeans are not ripped.
Get a retractable key chain
This is a wonderful accessory that can save your day. Retractable key chains can be attached to your jeans or pants and they can hold a lot of keys at once. They are reliable, durable and they come at reasonable prices. These items can be used when you go playing football or running with your friends.
However, if you still happen to lose your keys on a regular basis then don't worry, we got you covered. Give us a call and we will send a professional house locksmith in Cincinnati to help you get in your house or in your car if you accidentally lost your keys.