Cincinnati Locksmith For Retail Store Near Me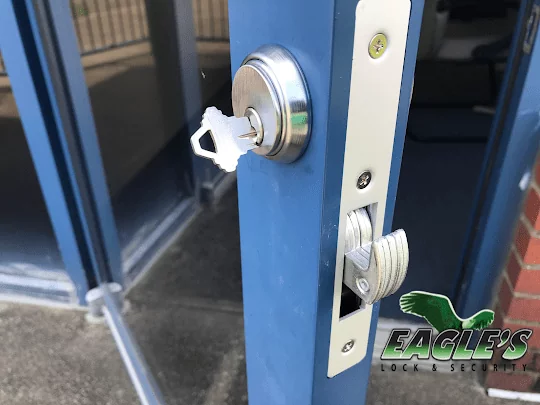 It is not always easy to find a Cincinnati locksmith for retail store. You have to know trustworthy local locksmith companies that can serve your needs and achieve your security goals. Many retail store have an account with certain service providers and that helps you to get a faster service. Eagle's Locksmith is sharing some great ideas for any retail store you may have in the greater Cincinnati. OH and Northern, KY.
Find A Licensed Locksmith
Commercial retail stores have locks that need to be treated with caution. The importance of hiring a licensed locksmith for the job is in high demand. Commercial locks can be very tricky when a locksmith provide a lock installation. You need to make sure the company you hire have the proper license in your state and full cover insurance. A bonded locksmith is always a plus, some places don't have it, but its recommended to have one bonded certificate. This is the best way you can cover your self in case if something goes wrong during a locksmith performance on site.
Get The Best Commercial Locks
Eagle's Locksmith Cincinnati for retail stores always recommend you to invest a little more for better locks. Most commercial locks are great, but there are some different levels of the quality of the lock and brand. Before choosing a lock, do your "homework" first, if possible, to learn if a specific lock can get you the easy access you wish to have or something else. Most retail stores in Cincinnati, OH have a glass aluminum door and most locks that will fit in there are Mortise locks. As far as the back door, most places have steel door that may have a push exit device or commercial lever handle grade 2. Ask your local locksmith how he can make a better security with great locks and that will help you to make the right decision.
Get A Locksmith Near Me For Retail Store
Searching for a locksmith near your area has some great benefits. First of all your key guy is right around the corner, so if something happens and you need an immediate assistance, you know where to go. Other locksmith services you may have may cost you less, since the local guy wouldn't charge you extra fees for long distance travelling. One of the best benefits is that you can get your service much faster then you think. If your locksmith need to bring extra hardware from the store, he'll be back in no time, so its a win win situation for everyone.
If you are running a retail store business in the greater Cincinnati, OH and Northern, KY – Call Eagle's Locksmith Cincinnati at 513-202-4240 for a fast and affordable commercial Locksmith services.