Cincinnati Lock Repair Near Me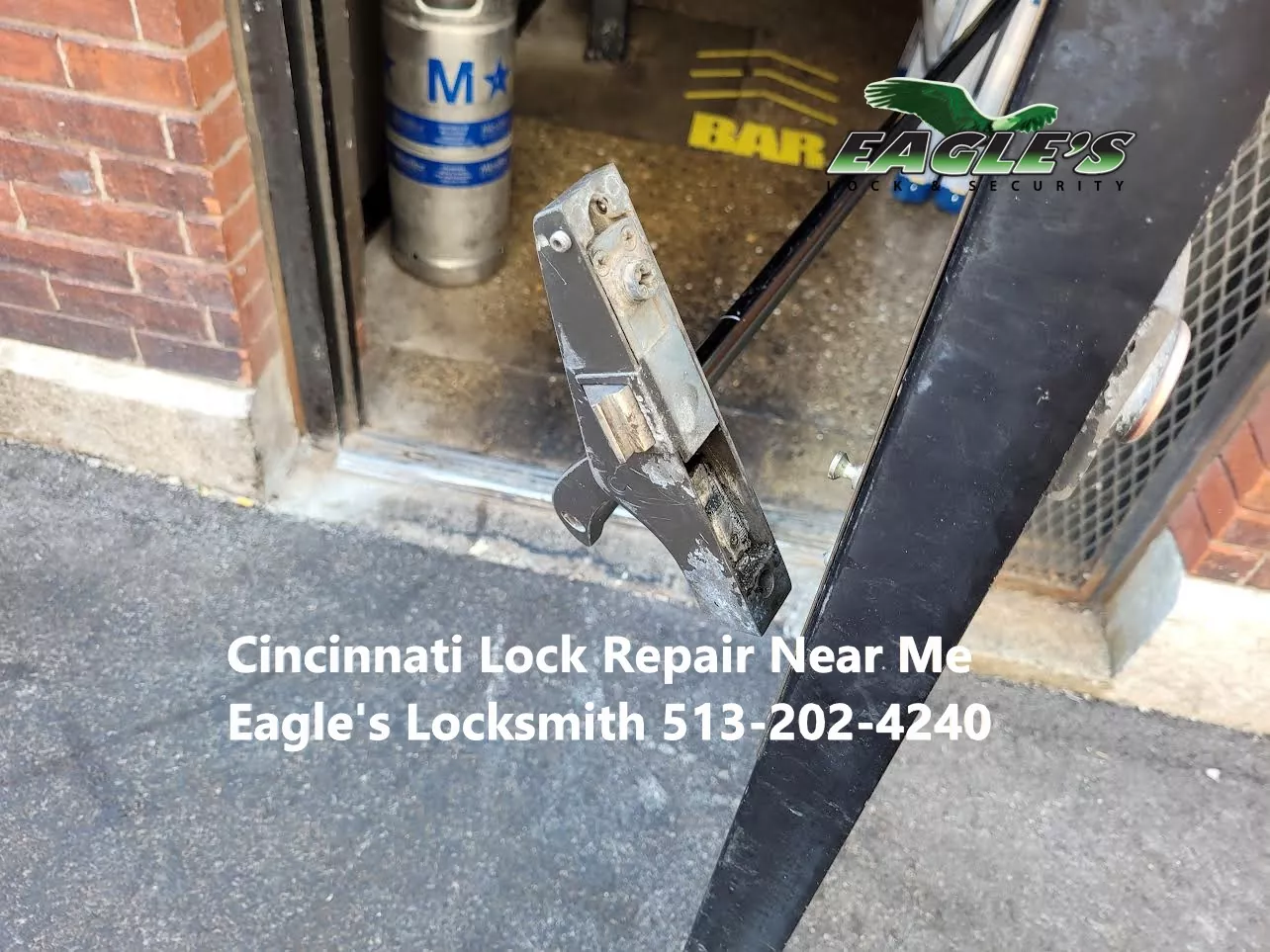 Cincinnati Lock Repair Near Me – Restoring Security and Peace of Mind
Locks are an essential part of our everyday lives, offering security and protection for our homes, businesses, and vehicles. However, like any mechanical device, locks can experience wear and tear over time, leading to various issues that compromise their functionality. When you encounter a problem with your lock, finding a reliable Cincinnati lock repair service nearby becomes a top priority. In this blog, Eagle's Locksmith Cincinnati will explore the significance of lock repair services. Also, the benefits of having a nearby locksmith, and how these professionals can restore security and peace of mind.
The Importance of Cincinnati Lock Repair Services
Lock problems can range from minor inconveniences to serious security concerns. Some common issues include key jamming, difficulty turning the key, broken keys, or malfunctioning electronic locks. Promptly addressing these problems is crucial to ensuring the safety of your property and loved ones. Cincinnati lock repair services play a vital role in resolving lock issues effectively, providing the following benefits:
Expert Assessment and Diagnosis

Cincinnati lock repair services have the expertise to assess and diagnose lock problems accurately. Whether it's a mechanical issue, a worn-out lock, or a damaged key, professional locksmiths can quickly identify the root cause of the problem and recommend the most appropriate solution.
Skillful Repair and Restoration

Lock repair is a specialized task that requires skill and precision. Professional locksmiths in Cincinnati have the training and experience to handle various lock types and brands. They can skillfully repair and restore your lock, ensuring that it functions smoothly and securely once again.
Cost-Effective Solution

In many cases, lock repair is a cost-effective alternative to lock replacement. Locksmiths can often fix minor issues, such as loose screws or misaligned components, without the need for a complete lock replacement. This helps you save money while still restoring the security of your property.
Time-Saving and Convenient

Having a Cincinnati lock repair service nearby means you can quickly access assistance when you need it the most. Lock problems can be frustrating and time-consuming, but with a nearby locksmith, you can expect prompt response times and convenient service.
Availability for Emergencies

Lock-related emergencies can happen at any time, day or night. A local Cincinnati lock repair service offers 24/7 availability for emergency situations, providing you with peace of mind knowing that help is just a phone call away.
Professional Advice and Recommendations

In addition to repairing locks, locksmiths can provide valuable advice and recommendations to enhance the security of your property. They can suggest security upgrades, such as installing high-security locks or electronic access control systems, tailored to your specific needs.
The Bottom Line is:
So, lock repair services are indispensable for maintaining the security and functionality of your locks. When faced with lock problems, having a reliable locksmith nearby offers a range of benefits, from expert assessment and skillful repair to time-saving convenience and 24/7 availability for emergencies. By enlisting the services of a professional locksmith in Cincinnati, you can rest assured that your lock issues will be swiftly and effectively addressed, restoring security and providing peace of mind for you and your loved ones. Don't compromise on the safety of your home, business, or vehicle – reach out to a reputable Cincinnati lock repair service near you and safeguard what matters most.