Locksmith Near Me Cincinnati Ohio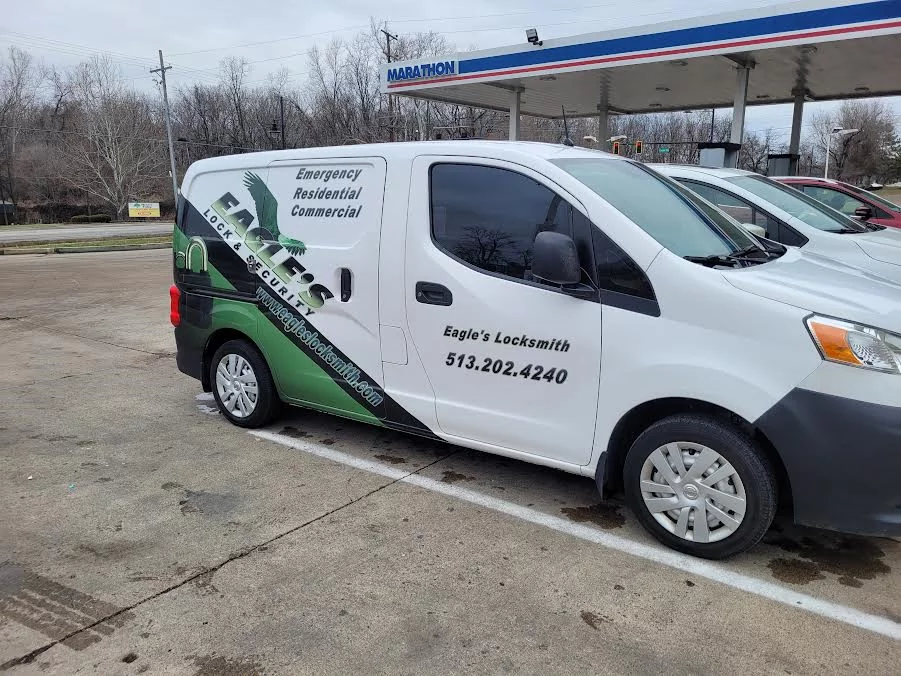 Unlocking Peace of Mind: Finding a Trustworthy Locksmith Near Me in Cincinnati Ohio
When it comes to the security of our homes, businesses, and vehicles, there's no room for compromise. So, whether you've locked yourself out of your business or need to upgrade your home's locks, you should count on your local locksmith service. Above all, Finding a reliable locksmith near you in Cincinnati, Ohio, is of paramount importance. In this blog post, Eagle's Locksmith Cincinnati will explore the significance of having a trustworthy locksmith nearby. Also, we will share some tips on how to choose the right one.
Why You Need a Local Locksmith
Imagine this scenario: you're in a rush, and as you slam your home door shut, you realize your keys are still inside the house. Panic sets in. So, in times like these, having a local locksmith's contact saved in your phone can be a lifesaver. Here's why:
Quick Response Time: Local locksmiths can often arrive at your location in Cincinnati, Ohio, within minutes. This rapid response time can be crucial during emergencies.
Familiarity with the Area: Cincinnati locksmiths are intimately acquainted with the neighborhoods and streets of Cincinnati. They can navigate the area efficiently, ensuring a prompt arrival.
Community Reputation: Local locksmiths rely on their reputation within the community. They are more likely to provide quality service to maintain their standing.
Custom Solutions: A locksmith near you is well-versed in the unique security challenges faced by residents of Cincinnati, Ohio. In addition, they can offer tailored solutions to meet your specific needs.
How to Choose the Right Locksmith
Now that you understand the importance of having a reliable locksmith nearby, let's delve into some tips on how to select the right locksmith in Cincinnati:
Check Credentials: Always verify that the locksmith is licensed, insured, and certified. This ensures they have the necessary training and expertise to handle your security needs.
Read Reviews: Look for customer reviews and testimonials online. These can provide insights into the locksmith's reputation and the quality of their services.
Ask for Recommendations: Reach out to friends, family, and colleagues in Cincinnati. Because, they might have personal experiences or recommendations to share.
Request Estimates: Obtain quotes from multiple locksmiths near you. Be wary of exceptionally low prices, as they may indicate subpar service or hidden fees.
Inquire About Services: Ensure the locksmith offers a wide range of services, from residential and commercial lockouts to security system installations.
24/7 Availability: Emergencies can happen at any time. Choose a locksmith in Cincinnati, Ohio, that provides round-the-clock service, including weekends and holidays.
Local Address: Visit the locksmith's physical location, if possible. This can help confirm their legitimacy and establish a face-to-face connection.
Ask About Warranties: Inquire about warranties or guarantees for the work performed. A reputable locksmith should stand by their craftsmanship.
Transparency: A trustworthy locksmith will provide clear, upfront pricing and explain the work that needs to be done. Be wary of vague or evasive answers.
Emergency Response Time: If you're primarily looking for emergency locksmith services, ask about their average response time for urgent situations.
Conclusion
When looking for a reliable locksmith near me in Cincinnati, Ohio, you are actually ensuring the safety and security of your home & business. By following the tips outlined in this blog post, you can make an informed choice and have peace of mind knowing that you have a dependable locksmith just a call away. Also Remember, it's not just about unlocking doors; it's about unlocking peace of mind.