Home Locks Changed Services Near Me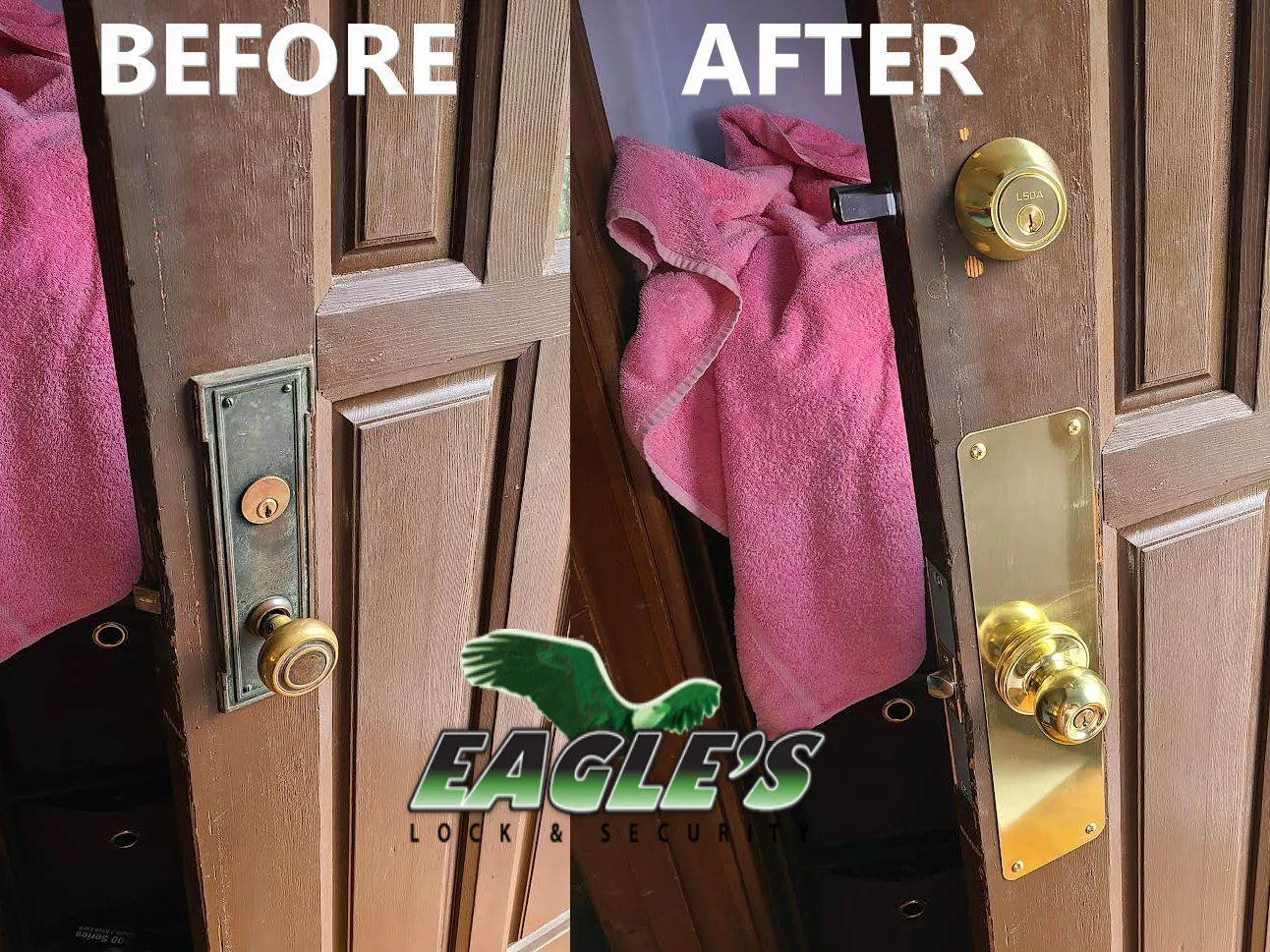 So, you are Getting ready for the big moving day and already thinking of having your home locks replaced. Most people will start to search for Home locks changed services near me online. Well, it's time for you to know a few important factors before you move forward. Eagle's Locksmith will direct you with valuable tips that can help you learn how to find a locksmith near me online and offline as well.
Find A Locksmith Service For Home
Many people start to find a locksmith service for home online. However, not all locksmiths companies provide home locks changed. Believe it or not, but some locksmiths want to provide a lock rekeying service only and not even repair locks. So you need to be more specific with searching online. Although the online world is full of different companies, the offline is a great way to start. Ask your family and friends if they have a locksmith that they trust and contact the right place. The nearest locksmith you find the better, because of cost effectiveness and availability.
Home Locks Changed And Locks Repair Services
There are many types of locks these days including different styles and brands. Before you move forward with replacing your home locks, you must know what you want. Check nearby stores and online for your desired locks and decide what's best for you. Most locksmiths will take the option of you bringing the hardware and they will show up for the installation only. However, be aware that some locks cannot be installed with your current lock system. In that case your locksmith will provide its own hardware or work on the door to fit in your lock, if possible. If you just moved in and are looking for the cheapest route, then repairing your locks, if needed, is also an option.
Residential Lock Rekeying Services
Some people think that if they misspend their keys or lose them, then the locks need to be changed. A residential lock rekeying service is one way to fix it without replacing any lock. When a locksmith is rekeying your locks, you don't need to replace them. you can use your existing hardware with a brand new key. So whoever has your previous keys, won't be able to get in your house. If your lock is not in a good condition, then it's the perfect time to change out your locks and even upgrade your locks with a better brand.