Guide To Commercial Locks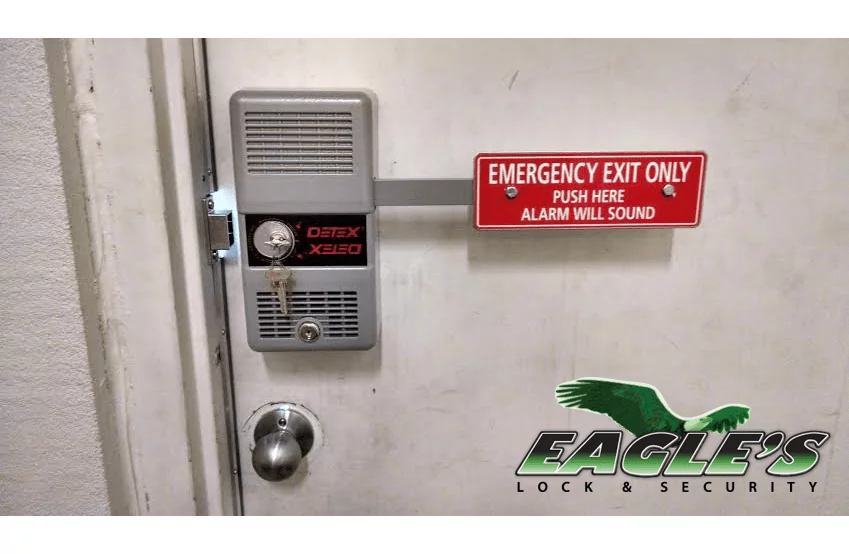 Every business owner should determine which locks are the right security for the business. Heavy Duty Commercial locks can definitely assist you with high level of security. Choose the your locksmith you trust for proper installation. Here is a guide from the commercial locksmith experts here at Eagle's Locksmith Cincinnati. Learn more about commercial locks type and Rekeying commercial locks to secure your business right away.
Keypad Commercial Locks Installation
Keypad locks for business are a great way to follow your employees and check who had access to your office or building. However, some Keypads for commercial have a build in lock in case you need to use the keys to get in. Do NOT share your keys with people you don't trust! For employees is better to provide a specific code to let them in with no keys of course. In case that one your employees left, all you need to do is delete their code. This is a great solution to avoid calling a locksmith to rekey your locks, if they have a key.
Mortise Commercial Locks
Mortise locks for businesses is a very popular hardware and affordable. You can find these locks mostly on a glass aluminum commercial store front doors. Some of the mortise lock cylinder are better quality then others, so do your research first before choosing one. A high security cylinder locks are highly recommended by most locksmiths in Cincinnati. The brand is important, like ASSA, MEDECO and more. Due to a high volume of burglary issues, seems like business owners rater to invest their money with a high security lock.
Push Bars And Alarm Exit Device
Most first floor businesses, like restaurants have a back door with some lock on it. Before installing a lock on your back door, make sure with your local fire department for certain regulations at emergency exit. This how you won't spend your money if they can't allow you a specific lock you wish to have. Push bar exit device is great when leaving out the door it shuts after you with no access back, unless some open the door for you. Alarm exit device will make a sound when people open the door and not supposed to. The only way to turn the alarm off is with a key provided after installation.