Emergency Lock Change Near Me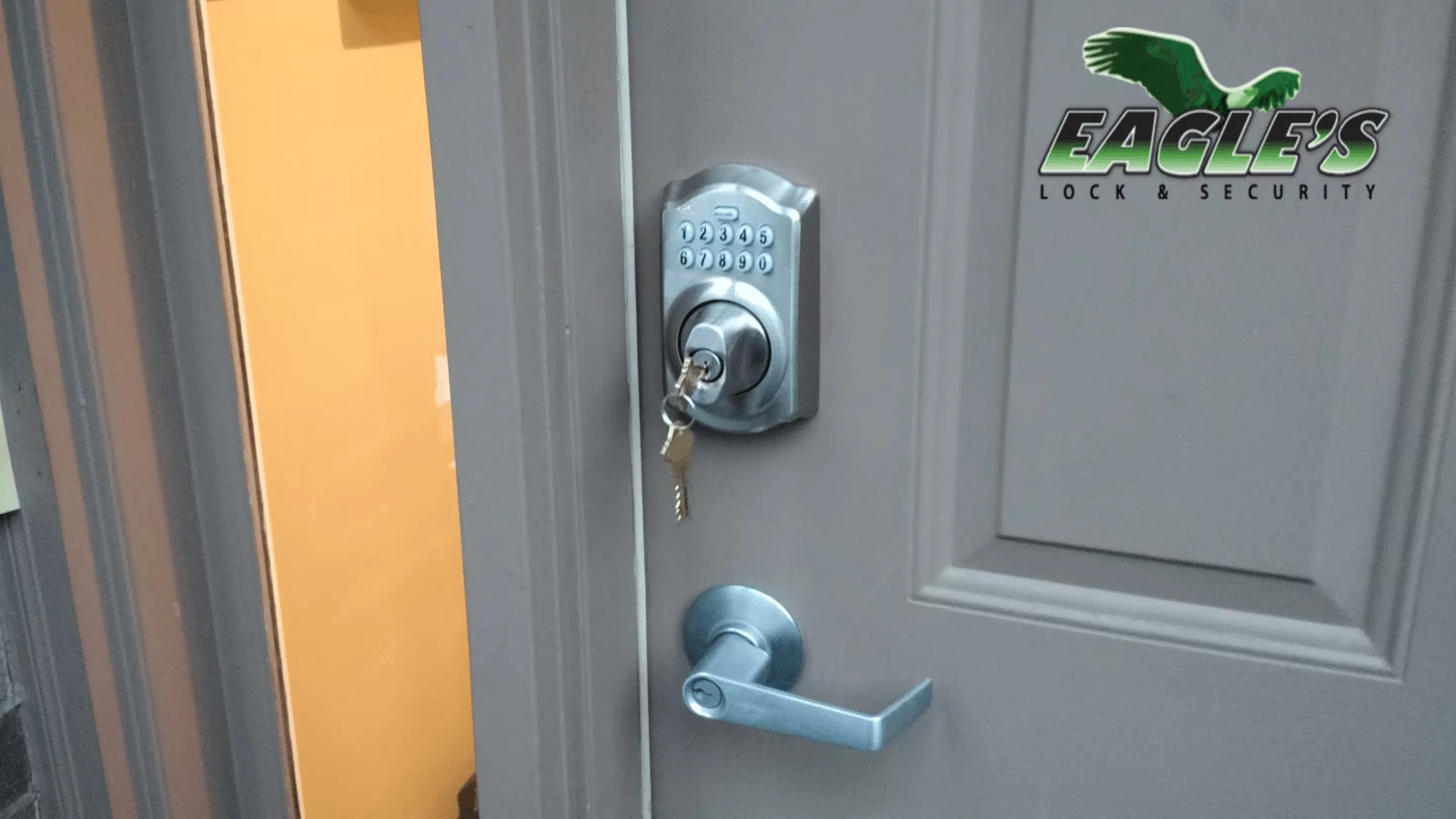 Many people never think about the possibility of getting an emergency locksmith service. A lot of different situations can end up calling a locksmith in Cincinnati Ohio to replace your locks. In this blog Eagle's Locksmith Cincinnati will show you a few ways to deal with these cases. By looking online to search for an emergency lock change near me, you can almost be sure that your local locksmith provider won't charge you so much and can also assist you faster than others.
Cincinnati Emergency Lock Change Near me
Cincinnati is considered as a small city that has a great professional locksmiths companies. The residents of Cincinnati mostly rely on good feedback from friends and family and online reviews. When you are in a lockout situation such as home lockout or business lockout, you cannot wait so long and need the service ASAP. In Cincinnati, OH you can definitely feel that locksmiths are willing to help. Great service starts with trust, so if you are locked out of your home or business, contact Eagle's Locksmith Cincinnati.
Type Of Situations For An Emergency Locksmith
Some of the situations when an emergency locksmith comes in place is when you must change the locks to prevent access to unauthorized people. It can be your place of business, home and your car. One of the worst cases is when people give their keys to someone they don't trust and then start to panic about what would happen if they don't call a locksmith for a lock change service. It can be a divorce situation, break ins and more. Whatever you do, always store in your phone a local locksmith you know and trust.
Cincinnati Lock Change VS Lock Rekey Services
What is a lock rekey service? Well, by rekeying a lock you basically change the pins to work with different keys. So whoever has the previous keys, won't be able to get in and that is the main goal. As long as your locks are in a good condition then a rekey can be the cheapest way to go since you can still use your existing hardware. But if the lock is jammed after a break-in or is not in a good condition, then it is most likely better to have a lock change service by an emergency mobile locksmith that will show up to your residential home or commercial facility.