Cincinnati Locksmith For Business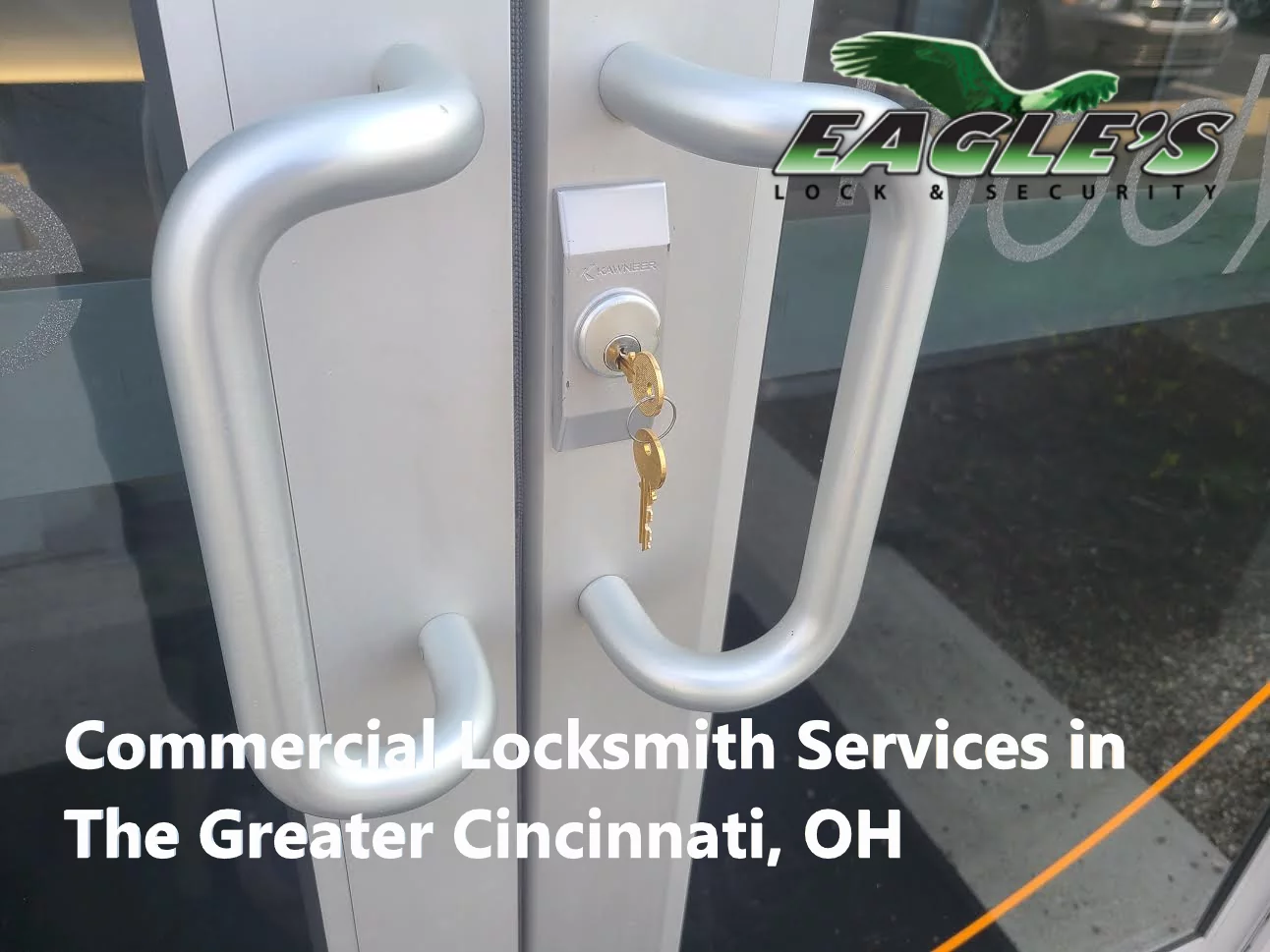 Many businesses are busy with running their business, but can easily forget to secure their commercial door locks properly. When choosing a Cincinnati Locksmith for business, you want to make sure that all locks are working without any issues. In order to do that, you must take a few minutes to go over the locks with your primary locksmith. In this blog post, Eagle's Locksmith Cincinnati will show you a few options you can start to manage your locks better.
Cincinnati Locksmith For Business Locks Replacement
Some people are taking the time to replace the locks at their new business place. The smart way to go is to contact your Cincinnati Locksmith for business locks replacement. You definitely don't want anyone else to have a key to your new commercial property. The previous owner could've give the keys to friends, family. Well, since you don't know and probably don't care, just replace the locks as soon as you move in just to be on the safe side. Another option is to rekey your commercial locks if they are in a good condition. This way, you can use your existing locks and have different keys.
Emergency Commercial Locks Change
So why do I need an emergency commercial locks change? Well, in case of a break in, you want to change your locks ASAP. Another common reason is when an employee leave with the master key and never come back. As a business owner, again…you can't take any chances and must call your local locksmiths company to get the locks changed on the same day, if possible. Also, old commercial buildings have older door locks that will need you attention. Sooner or later these locks will no longer work properly and can be jammed. So if you have a jammed commercial lock and just about to close the day, you will need an emergency locksmith to assist you with this issue.
Commercial Office Locksmith Services
Usually office building have multiple employees that are not really pay attention after the leave work at the end of the day. A commercial office locksmith services can assist you with easy access for you and your guys. For example, a keypad commercial lock is a great option when an employee open the door, walk out and the door will be locked right away. To get in, simply use the provided code and no other keys needed. Also access control system with card readers work very good. You can control through your phone when and where a certain employee walks in the door.