Choose A Commercial Lock For Your Office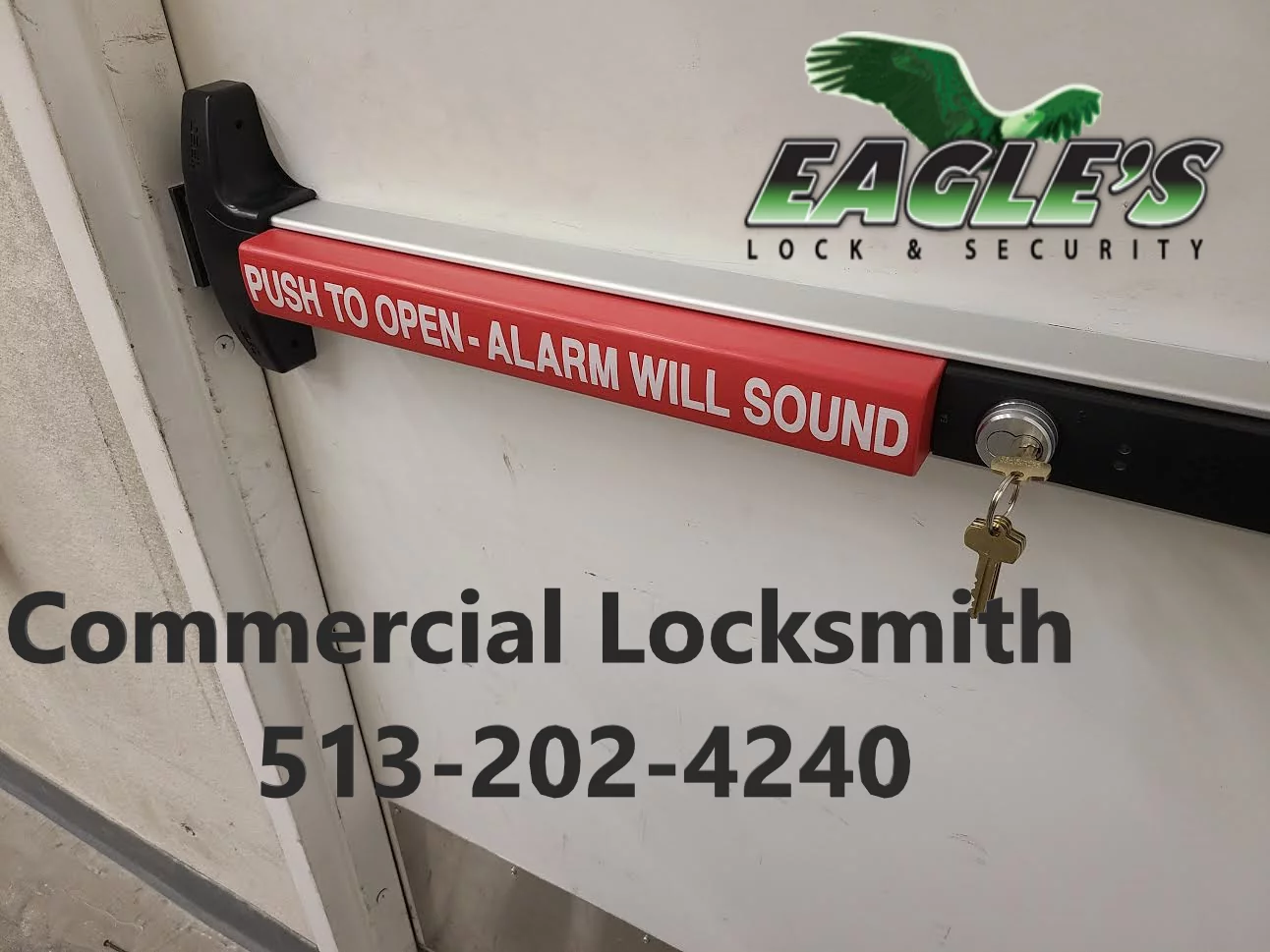 Many business owners have an office without a lock and are thinking of securing their office with a quality lock. So, how to choose a commercial lock for your office? Well, the first thing you don't want to do is to try installing the lock by yourself. Unless you know what you're doing, then it's perfectly fine. In this blog post, Eagle's Locksmith Cincinnati will guide you with some tips and directions before choosing a commercial locksmiths company to install a lock on your private office door.
Find A Commercial Lock For Your Office
Always be aware that you can choose your own commercial lock as long as it fits to your office door. When it comes to commercial doors, each door has a different size and design for different types of locks. If you're not sure what to do, you can always contact your local locksmith near your office building to provide some solutions. In some cases you can definitely choose almost any lock for installation when you have a standard common hall for deadbolt lock as an example. However, a locksmith can assist you with a few commercial lock options, if it's possible. On the other end, you can really want to use a specific keypad lock for example, but it doesn't fit. In this case, you must take the right lock or the other expensive option is to replace your door.
Type Of Commercial Locks Replacement
There are many types of commercial lock replacement for businesses and offices. So you must get the right one so it can fit into your door without any issues. However, you can choose your design of locks if your door can be adjusted to a different type of locks. For example, a glass aluminum door with mortise lock set must have the same shape of a new mortise lock, but you can choose the level of security. That means you can protect your business better with upgrading the locks with high security locks that are very hard to break in. So just to be clear, you can have a few lock options for your business for each door. For best results, Eagle's Locksmith team recommend you to get some advice from your local commercial locksmiths company near your business location.
Find A Commercial Locksmith in Cincinnati OH
Every city in the US has a commercial locksmiths company that can help with some lock solutions. When you search online to find a commercial locksmith in Cincinnati OH, Eagle's Locksmith recommends you to ask what services they specifically provide. The reason is that some locksmiths just provide emergency lockouts for business and some of them just install cameras. So always provide details as much as you can on the phone and not waste your time. Commercial is a very big industry for locksmiths as well. BTW, a lot of companies now ask from a client to send a photo of the lock in order to get some estimate on the phone, that helps a lot. If you are in the Cincinnati area and need a commercial lock installation, lock repair and more, contact Eagle's Locksmith.