Quality Locks Doesn't Have To Be Expensive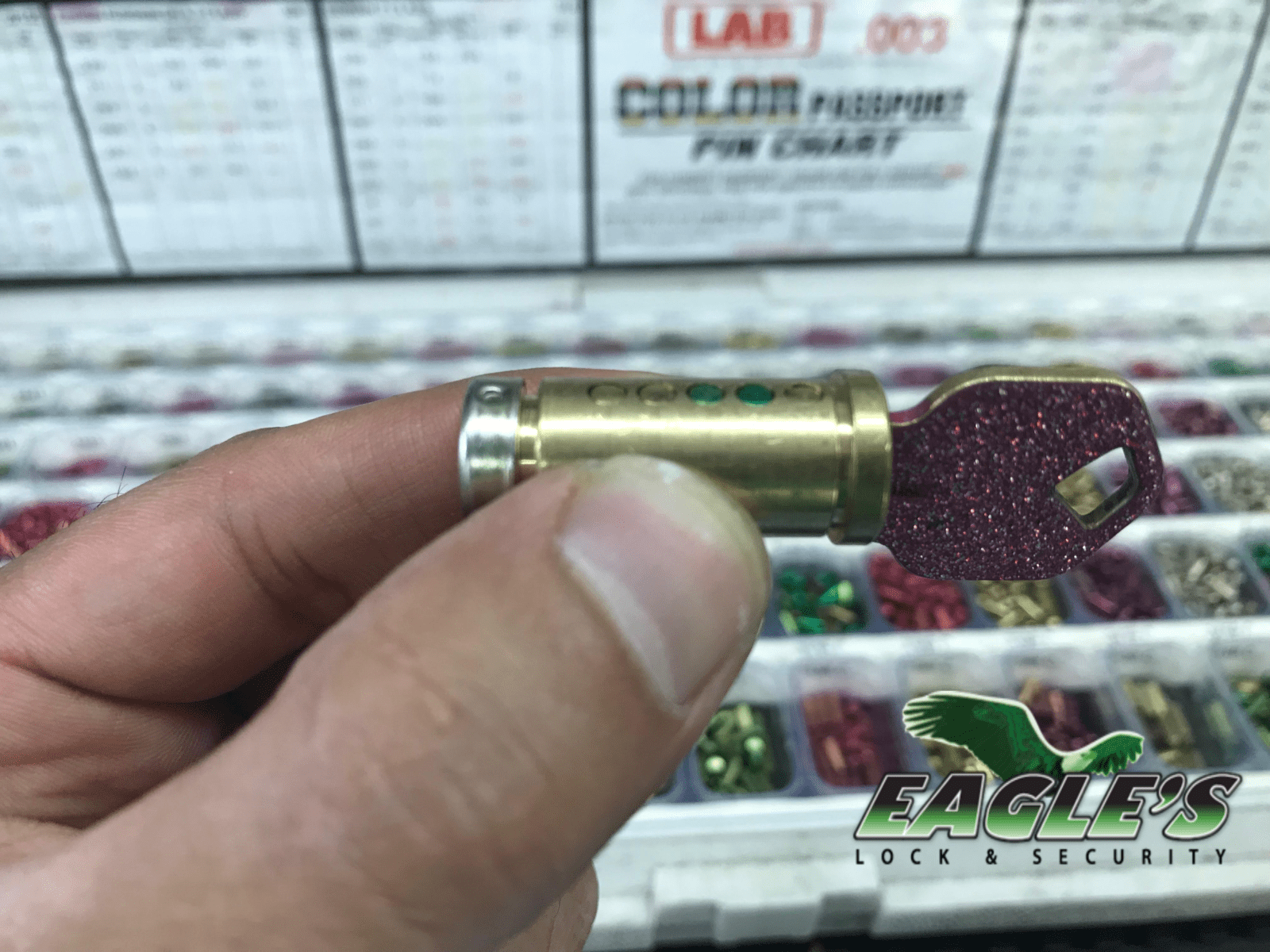 Here at Eagle's Locksmith Cincinnati, we are often asked and trying to understand our clients what brand of locks are the best for their home security. Any quality residential or commercial lock system is not determined by its Packability – however this factor should be taken into consideration. It is true that some of the most expensive locks are impossible to pick and even drilling the cylinder could be very hard, however the true security amounts from not only the lock's strength, but how strong the door is, and how well it's bolted into it's frame. A high quality lock is definitely going to help you secure your property, but remember a high quality door is a must to prevent breaking in, because the door must be strong solid wood or a high quality metal door.
Picking Locks Strategies
In some cases cheap locks can be very easy to pick, and expensive ones can be much harder to pick. It's easier to pick locks with less pins and that means for example with common residential locks there are usually 5 pins inside a cylinder lock compare to commercial locks and other high security locks you can find 6 or 7 pins that can be very difficult to pick with regular pick tools. Also short pins make it easier to pick any lock and almost anyone can do it with a basic tools. In order to determine what kind of pins your lock has, look at your key – if it has both deep and shallow cuts in it, it's harder to pick your lock.
Another important thing to know before picking any lock is to choose weather you pick the lock yourself or your local locksmith near you. Eagle's Locksmith is always recommend you…if you don't know what to do, don't do it! If you try to pick your own lock and damage the cylinder, it might cost you more if you end up calling a locksmith to pick your damaged lock and pay extra for a new lock replacement. Besides that, you also may damaged the frame and end up repairing the wood as well. So basically its all about to make the right decision and save your current lock system.
Different Type Of Lock Brands
The most popular residential brand designs are Kwikset, Schlage, Yale, and Weiser. While many other key patterns are made for business security applications. Many outside companies make their locks according to the key designs of the big four companies mentioned above. For example, if you choose an everest Schlage lock that is built for commercial and even to cut these type of keys are different then the common home schlage lock. A Kwikset locks are made for homes including type of Kwikset keypad locks but not for your business. For commercial you want to choose first the right lock that will fit in your doors and the level of security you want to get, like Sargent, Corbin Russwin, ASSA and more…and of these locks are very high quality to install for your business security.

So our recommendation is to research before buying any lock and to make sure it fit in your door and will be installed by a professional locksmith. And remember, a cheap lock doesn't means is not a quality one.
Please follow and like us: