4 Interesting Facts About Locksmiths That Will Entertain You
In most cases, you have to accidentally lock yourself out of the car or house in order to realize how important and valuable the services of a professional locksmith from Cincinnati are. In this magnificent city, this happens quite often unfortunately. Still, there is no need to panic, all that you have to do is to take advantage of locksmith emergency services in Cincinnati and your problem will be solved. While you wait for your locksmith to arrive, here are a few interesting facts that will entertain you!
Great locksmiths are capable of duplicating almost any type of key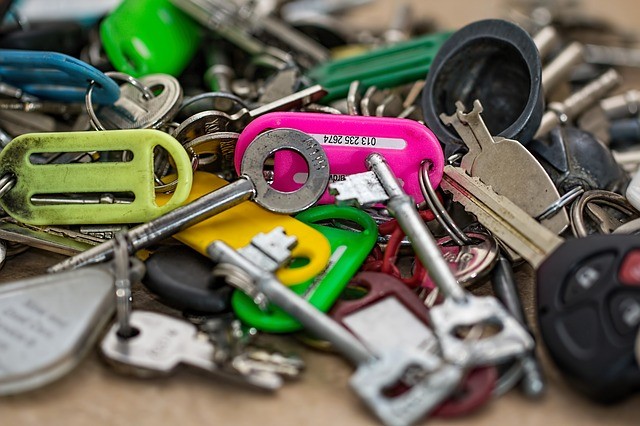 If a locksmith has the required skills, experience and tools, he will be able to easily make copies of various keys such as front entrance door keys, car keys, high security lock keys and so on, even keys which are marked with the "do not duplicate" tag. This ability is learned through years of practice and experience and for as long as you have a friend who is a good locksmith, almost all doors are open to you!
Locksmiths hate when you call more of them at the same time
When someone locks himself out of the house or car by accident, he usually panics and wants to fix this problem as soon as possible. As a result, he eventually calls 3 or even more locksmiths at a time, hoping that one of them will come quickly to help him. However, this is a mistake as all locksmiths hate competition. It has actually been found that 3 of every 5 locksmiths in the world arrive at a certain location just to find out that someone else is doing the job. Therefore, if you have a locksmith emergency, do not panic and call all the locksmiths in Cincinnati.
Locksmiths might charge a little bit more for "middle of the night" emergencies
In most cases, locksmiths charge a standard price for their services and some of these locksmiths are available 24/7. However, if you happen to have a locksmith emergency in the middle of the night, you might need to pay a little bit more. Don't worry, the standard price will only increase with up to 8% in most cases and you will be free to enter or exit your house without problems. Just remember to have the telephone number of a professional locksmith handy all the times.
Harry Houdini worked as a locksmith for free before becoming a magician
Basically he took advantage of this job in order to study locks better and learn how to open or close them with little to no effort. He was a locksmith for free for a couple of years then he became one of the most famous and loved magicians of all times.
If you have a locksmith emergency, you want to create copies of your keys or install a new door lock in your house, make sure that you take advantage of our locksmith services at Eagle's Locksmith Cincinnati. We have a lot of experience in what we do and our prices are reasonable, so call us today!